Chinese Notarized Translation Services
Notarized document translation is used for immigration documents, legal files, company establishment, birth, death, or marriage certificates. The translation parties shall perform their works under the witness of a notary public or sign an affidavit. In China, if you want to get hired or get a resident permit, your documents (diplomas, criminal reports, working certificates, and so on) will be translated and notarized into Chinese separately. As a local notary office designated translation supplier, Jinyu has helped lots of individuals get their working permits or living permits here. Contact us now to get a quick and cheap notarized translation service online.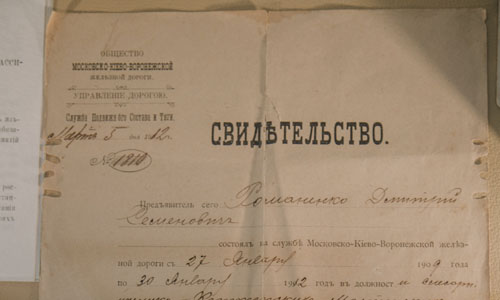 Why Choose Us
More

Jinyu has been translating notarized documents into hundreds of languages since 2004. Our extensive language teams have both abundant linguistic skills and particular areas of expertise. Over the years, our translators have handled all kinds of materials across many language conditions.

Except for the above human experiences, we also have a translation database, which memorizes every language resource we use, mistakes we have made, and analytical statistics of our translation performance. Guided by strict literal translation, the accuracy of our target output for notary documents can be as high as 98%.

Our project managers check those translations repeatedly. Blunders, inconsistency, font styles, and tones are reviewed respectively for high-quality delivery. Our hard work has won customers full recognition around the world. Contact us now for a free quote!
More

As we have stated before, if you want to get your document notarized in China (to obtain your work permit), you have to find one of the designated translation companies first. Jinyu has been a governmental language vendor for over ten years (police, procuratorate, court, law firms) and maintains a good relationship with local notarial offices.

So, we are familiar with the notarization procedures in China: which types of documents you have to provide, which levels of authority you should claim on them, and which papers you should translate. Clients will not go back and forth just because their translated documents are "not qualified to be notarized."

That is why we translate quicker than our competitors. Our professional translators handle dozens of similar requests every day, with the knowledge of the language and newest notary policy. Please send an email to us now to get your accurate and complete notarized document translation today.
More

You don't need to send scanned files or texts to us. As we know, many of the original documents are printed on paper, and it is not convenient to get them in editable formats. But our powerful file processing system can do that quickly and for free. All you need do is to take a photo of them and hit the send button.

What's more, if you use a live chat tool like WeChat, you can quickly pay to us and check the notary translation progress effortlessly. Since the order amount is relatively small, it is hassle-free to transfer payment in a flexible manner. Meanwhile, communicating with WeChat is an excellent way to handle after-sales services.

Are you moving around the country? No problem. Just inform us of your new location. Our active domestic logistic network always makes sure that your translated document will arrive on time and correctly. Please chat with us now for more details.
Best Chinese Translator for Notarization
1. Chinese Translation of Academic Degrees
Academic degrees are diplomas issued by universities or governments to certify that students mentioned in the documents have officially acquired the academic degrees. Translation and notarization of academic degrees or diplomas are essential for foreigners who want to work in China. Jinyu's skilled linguists have successfully translated a variety of academic honors into Chinese. Our excellent notarized translation relies not only on perfect language expertise but also on personalized services such as application suggestions, format adjustment, and so on.
more

Here are some examples of our academic degree translation:

This is to certify that XXX, having fulfilled all obligations and prescribed conditions, was admitted to the degree of master of commerce by Deakin University on 9 October 2012.

本证书为根据关于公共教育的1993年第七十九号法律9章(8)条款 颁发给完成中等学校教育的毕业证书,可用作高等教育机构的入学申请,以及申请法律规定允许的专业培训项目,以及作为申请工作机会,或进行其他活动的有效学历证明。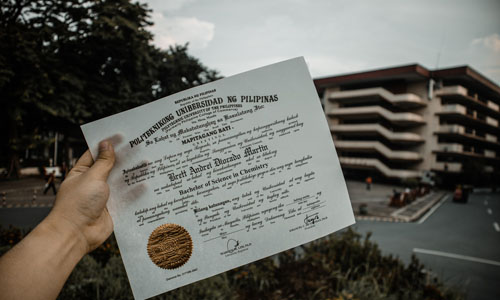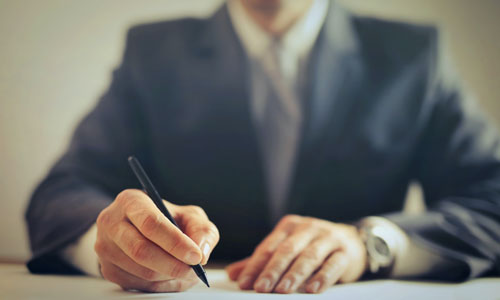 2. Chinese Translation of Employment Verification Letters
An employment verification letter or working certificate is a document officially issued by your past employers about your working information. Translation and notarization of employment verification letters are required for applicants who are willing to have a job in China. The form of this document varies from country to country or even from company to company. Anyway, our experienced linguists are always able to translate all types of working certificates into Chinese. Translated versions are acceptable as a regular format in the official documentation.
more

The following are selected from our working document translation:

To whom it may concern: This is to certify that Dr. XXX, born on April 19XX, was working as a research fellow in our division from October 2014 to October 2017. During this period, he was working on research on robotics mechanisms, grasping, and manipulation.
3. Chinese Translation of Labor Contracts
A labor contract is a legally binding document signed by both employers and employees to stipulate working conditions and detailed regulations. It is usually translated for cross-national recruitment or application for an overseas job. In China, job applicants are often asked to offer a translated and notarized version of the labor contract for official use. Jinyu's translation teams fully understand that a labor contract shall be turned word-to-word to represent the original nuances correctly.
more

Here are some excerpts from our labor contracts notarized translation:

乙方有权在深圳市行政区域的范围内调整丙方的工作地点。

甲乙丙三方协商一致,可以解除劳动关系和用工关系,并应共同签订解除劳动合同协议书。如需支付经济补偿金或其他费用的,乙方应按法律法规规定支付。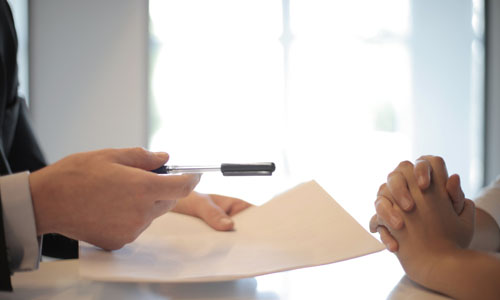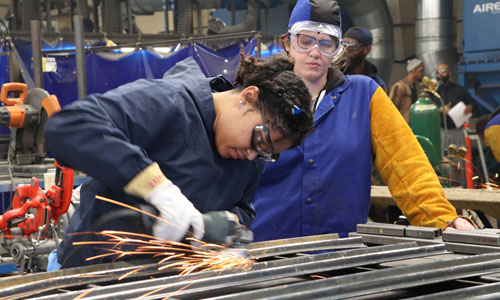 4. Chinese Translation of Vocational Certifications
In many different industries or career fields, workers usually have vocational certificates. It is commonly used in such professions as the manufacturing sector, food service, IT industries, or educational careers. When you get a professional certificate and are about to work abroad (such as in China), translation or notarization of your skill certification may be required for a new job application. Authorized by the local government, Jinyu has helped lots of job seekers translate their vocational certificates into Chinese. Please feel free to contact us for a notarized document translation.
more

Following is one of our translation examples of vocational certificates:

Conformement au Code de l'Enseignement technique, au Code du Travail, a ka loi n 71-577 du 16 juillet 1971 d'orintation sur l'enseignement technologique, a l'arrete ministerial reglementant l'examen et a la deliberation du jury en date du Vendredi 4 Juiliet 1980.
5. Chinese Translation of Articles of Incorporations (Company Apostille Documents)
The certificates of incorporation or memorandums and articles of associations are essential documents for establishing a company. The materials of incorporations or apostille shall be translated and notarized again for registration or financial procedures in China. Other documents, such as the register of directors or the register of members, may also be officially translated and documented. Nowadays, there are more companies based in mainland China but incorporated originally in places such as BVI to reduce financial restrictions. We helped lots of such companies translate and notarize their document into Chinese.
more

Here are some examples of our articles of incorporation translation:

This public document has been signed by James Ian Vanner, acting in the capacity of the notary public, and bears the seal/stamp of the said notary public.

The REGISTRAR OF CORPORATE AFFAIRS of the British Virgin Islands HEREBY CERTIFIES that pursuant to the BVI Business Companies Act, 2004, all the requirements of the Act in respect of restoration of a company to the Register of Companies having been complied with,
XXXX DEVELOPMENT LIMITED
BVI COMPANY NUMBER 6XXXX7
is restored to the Register of Companies on the 7th day of September 2011.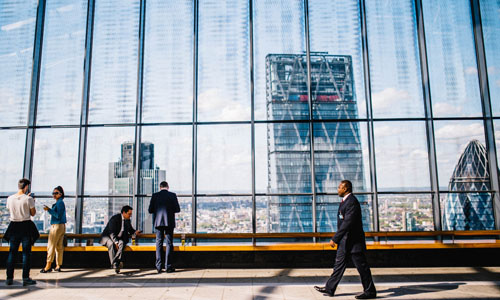 More Notarized Documents Translation Services
Translation of Birth Certificates
Translation of Marriage Certificates
Translation of Divorce Certificates
Translation of Passports
Translation of Medical Records
Translation of Police Records
Translation of Investment Documents
Translation of Leases
Translation of Deeds
Translation of Transcripts
Translation of Letter
Translation of Certified Document
Translation of Business Document
Translation of Government Documents
Translation of Immigration Documents
Translation of Legal Documents
Translation of Judgment
Translation of Wills
Translation of Adoption Papers
Translation of Naturalization Papers