Professional Chinese-Bengali Translation Company
Bangladesh and India are essential member countries of the Belt and Road project and maintain close relations with China. Translation from Chinese to Bengali (Bangla) or from Bengali to Chinese becomes crucial for communication in the economic, governmental, public, educational, and technology sectors. With a bunch of native linguists, Jinyu is providing professional Chinese to Bengali translation and interpretation services at a competitive price and with high-profile experiences. Our human translation has gained wide approval from businesses or personnel from the textile, agriculture, retail, import, infrastructure, medical, and manufacturing industries. Contact us now for an excellent human translation service between Bangla and Chinese.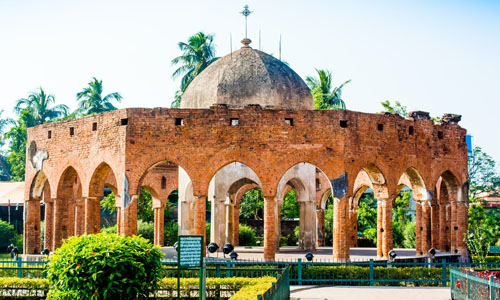 Why Choose Us
More

Both Bengali and Chinese characters are not included in the popular character set, so there might be problems with an online document. But Jinyu accepts files of all formats: docx, txt, jpg, xlsx, pdf, cdr, and so on. Don't worry about the character display or formatting, as we will do all of them.

We accept projects via multiple channels: email, instant chat, web server, and online communication tools. Accordingly, you can choose any of the approaches to get the latest information about our translation progress or project evaluation details.

From the beginning of inquiry about Chinese-Bengali translation service, a special adviser is designated for you to handle all the order or translation project management. Unlike our competitors, our quick response can always let you know everything about our service efficiently.
More

All of our translators or interpreters are local Chinese or Bengalese with a diploma of relevant language major or certification for Chinese-Bangla translation. Therefore, our language team is acquainted with in-depth language skills and specific cultural knowledge to offer better service.

Additionally, every team member has more than five years of translation experience on average. Founded in 2004, Jinyu is keeping a strict standard on linguist recruitment and member training. Our rich experience is always preferred by customers who are seeking high-quality Bengali-Chinese human translation.

Besides, our flawless translation accuracy has been dramatically improved by high-tech infrastructure. Since the translation memory database and termbase are deployed inside our company, translators in our team can get the most suitable and consistent term/expression suggestions effortlessly.
More

For Chinese-Bengali translation projects, we have a high capacity of output, in which at least 30% extra productivity can be arranged for a changed schedule or a tight deadline. Meanwhile, our turnaround time is always punctual, thanks to our flexible capacity and advanced management.

You are comfortable not only for our quick delivery but also because of the aftersales service. If you are not satisfied with our translated document, a free additional service for amendment is performed rapidly under our one-year warranty.

You can call or email us anytime with your Chinese-Bangla translation project, as we are 7/24 around the clock. To get a professional translation service for your business marketing or personal affairs, please do not hesitate to contact us now.
Jinyu's Chinese-Bangla Translation Insights
1. Bangla to Chinese Document Translation Service
Bengali belongs to the Indo-European family of Indian languages. It is the official language of Bangladesh, West Bengal, and Tripura, with a population of about 277 million people, and is the second-largest language of the Indian family after Hindi. Bengali, Assamese, and Manipur all use the Bengali alphabet. Chinese (simplified Chinese & Traditional Chinese) is the primary language used in China, Singapore, HK, Taiwan, etc.. Translating a document from Bengali to Chinese requires excellent skills in these two languages, which pose extreme difficulty for each learner on the alphabet, words, expressions, grammar rules, and the written form of characters. In general, it is hard to find a professional personal document translator between Chinese and Bangla.
more

EBased on one of China's academic centers, Jinyu is resourceful in recruiting excellent students of Bengali majors, which is only open in a couple of universities in China. After graduation, our cooperative translators are trained throughout complex language projects: business contracts, diplomatic documents, technology manuals, medical specifications, business plans, manufacturing references, and product descriptions. All of them have to go through a three-year translation practice period before they are formally starting their work. We understand that cultivating a Bangla-Chinese translation team is a tough job, but it's worth doing because of our customers' continued support. Please contact us for your project now.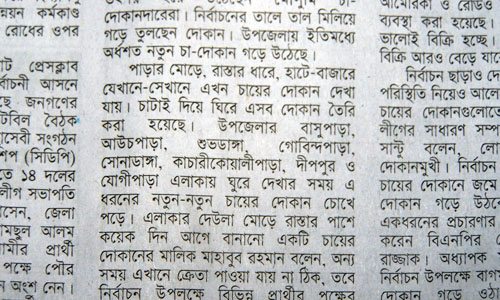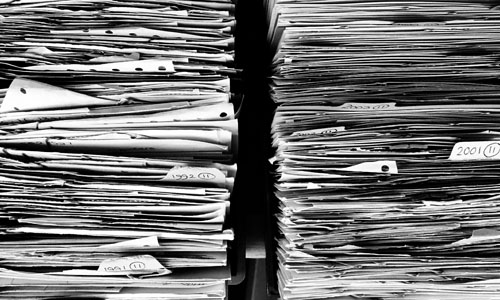 2. Chinese-Bengali Translation Examples
Here are a few examples from our Chinese to Bengali translation projects:
本控制系统中是用24V无刷直流电机进行动力提供,为了方便电机启停及调速控制,本文采用了BLDC-5020作为无刷直流电机驱动器,如图3.9所示。
在本控制系统中,电磁阀主要是用来控制液压油的流动方向和路径来实现液压缸的控制,从而调整手术床的姿态。
more

拖拉机在作业中出现翘头时,应立即减小油门,分离离合器,减轻负荷,防止纵向翻车。

拖拉机停车前,应先卸去负荷,低速运转数分钟后方可停机,不准在满负荷工作时骤然停机。

拖拉机发动机启动后必须空转预热,达到规定的水温、油温及待运转正常后方可起步和逐渐增加负荷。
3. Human Translate VS Google Translate for Chinese-Bengali Translation
When finding a Chinese-Bengali translation solution, most people tend to finally get an online translation platform like Google Translate rather than a human translation company. The reasons are:
It is a niche market. Although Chinese and Bengali have lots of users, there are not so many translation needs of these two languages.
It is hard to learn. Compared to English-Spanish or Chinese-Japanese, there are more obstacles for Chinese-Bengali learners to deal with.
Google has its power. Google is evolving so fast that it can translate a language into any target language at a legible level. For those documents that are not so vital for you, Google Translate is enough.
more

However, there exist some professional translation agencies like Jinyu offering expert translation services from Bangla to Chinese and vice versa. At the same time, some projects cannot be literally translated or machine translated, such as:

Certified translation, which requires an official stamp from the translation company.
Financial translation, which contains lots of financial details that any subtle mistranslation would affect the business.
Medical translation, which needs accurate relay on doze, usage, method, special notice, and extra notes.
Market translation, which is targeting certain audiences in a user-friendly manner.

Jinyu has been experienced in human translating the above documents between Chinese and Bengali. Please contact us for a professional language solution.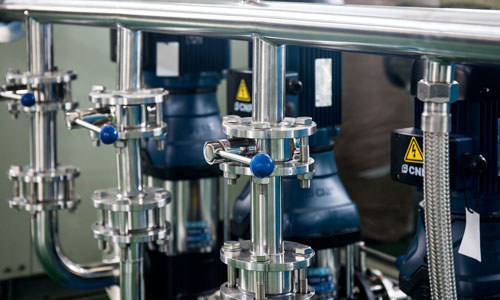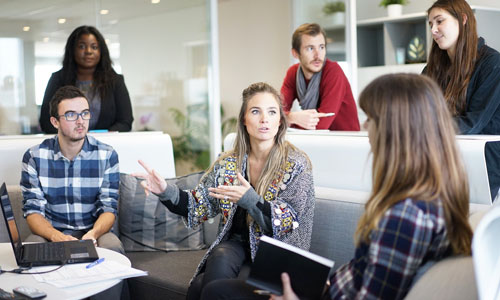 4. Chinese-Bengali Interpretation Service
As a comprehensive language solution provider, Jinyu offers translation and interpretation services for various Chinese-Bengali language projects. Our interpretation services include simultaneous conference interpretation, consecutive event interpretation, business negotiation translation, and personal escort interpretation. Regarding industries or fields related, our translation expertise lies in expositions, technology summits, trade fairs, customer interviews, legal procedures, and standard-issue discussions. Our skilled interpreters are well-known for different accents and variations of Bengali and Chinese and thus can overcome a series of language barriers in all kinds of projects.
more

Here are some of our recent Chinese-Bangla interpretation projects:

Interpretation of Dhaka International Textile & Garment Machinery Exhibition
Interpretation of CON-EXPO BANGLADESH
Interpretation of Clothing Purchasing Order Discussing Yiwu
Interpretation of GLE Dhaka
Interpretation of International Plastics, Packaging, Printing Industrial Fair
Interpretation of CERAMIC EXPO BANGLADESH
Interpretation of Shenzhen International Electronic Fair
Interpretation of Dongguan Factory Inspection
5. Chinese-Bengali Translation Service in China
Are you looking for a Bengali translator in China? No matter it's a complicated document, an elaborate meeting, or multimedia content, our translator and interpreter team can help you handle the language conversion task to finally reach your customers natively or get accurate information in your language. Located in Shenzhen, China, our skillful linguists are ready to communicate your brand language to the proper audience or gain access to the international market by localizing between Bengali and Chinese. Experienced in language processes for more than 15 years and supported by the best-known companies, Jinyu is the best partner to start your project with flexible solutions.
more

Following is a brief list of our standard Chinese-Bengali translation service in China:

Certified Document Translation
Birth Certificate Translation
Driver's License Translation
Travel Interpretation
Trade Contract Translation
Expo Interpretation
Website Localization
Automated Content Proofreading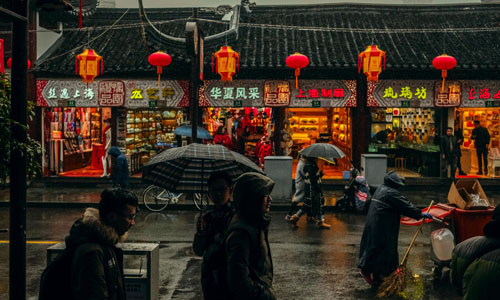 More of Our Chinese-Bengali Translation Services
Chinese-Bengali Legal Translation
Chinese-Bengali Medical Translation
Chinese-Bengali Technical Translation
Chinese-Bengali Financial Translation
Chinese-Bengali Literary Translation
Chinese-Bengali Marketing Translation
Chinese-Bengali Advertising Translation
Chinese-Bengali Sworn Translation
Chinese-Bengali Certified Translation
Chinese-Bengali Notarized Translation
Chinese-Bengali Conference Interpretation
Chinese-Bengali Consecutive Interpretation
Chinese-Bengali Simultaneous Interpretation
Chinese-Bengali Whispered Interpretation
Chinese-Bengali Localization
Chinese-Bengali Transcription
Chinese-Bengali Proofreading