Professional Chinese-Hindi Translation Company
Chinese and Hindi are two of the most popular languages in the world. Translating from Chinese to Hindi or from Hindi to Chinese is now being requested by international firms, importers and exporters, research institutes, manufacturers, and press originations. Stick to human translation, Jinyu provides our customers with high-quality Chinese-Hindi translation and a set of comprehensive language services. The accurate language conversion and customized experience have acquired us universal recognition among our partners from medical, technological, computer science, food, agriculture, literature, business, and manufacturing industries. With more than 15 years of translation experience, we can handle all kinds of language projects. Please let us know if you have a request.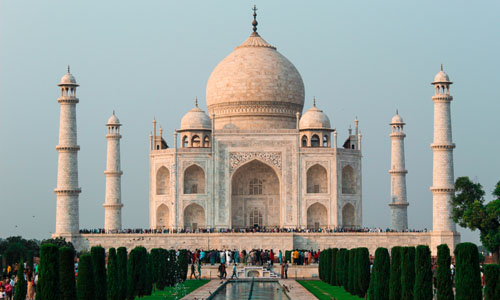 Why Choose Us
More

All of our translators are native Chinese or local Indians who are fairly knowledgeable about language skills, subject area knowledge, and background culture. Different from machine translation or language tools online, our human linguists can ensure the accuracy and overall quality of the translation.

Apart from high-quality human translation, Jinyu hires proofreaders or project managers who are professional at unifying the translation style, inspecting writing errors, and recognizing inappropriate words and expressions. Anyway, our proofreading process lays a solid foundation for our high-quality translation.

Once the connection has been established, a personal project manager is assigned to every project, working as the coordinator and Chinese-Hindi translation supervisor. In this way, you are informed at every stage of the project. Please contact us now to get better communication.
More

By default, our language services include TEP (translation, evaluation, proofreading) items. However, this is flexible as some of the customers can decide to choose any part of our service or accept our default service package. That means you can save your cost by selecting the language service wisely.

For any Chinese-Hindi translation or interpretation project, we are happy to offer a good discount for each new customer or affiliate user. This is pretty beneficial to individual customers who mostly come up with a single translation request.

If you choose to be our long-term partner, you can benefit from us also. All of your documents, glossary, terms, and translation requirements will be archived. The more we translate for you, the more cost you can save from it, as we do not charge on components, which we have done in the past.
More

Please rest assured that we will never let you be in financial danger from the translation project. You don't have to pay off the order amount before we get started. Instead, a small amount of deposit will push the translation forward, and you pay the rest after you get all of them.

As part of our professional language service, free revision is provided for every Chinese-Hindi document translation order. When you get the translated files, you can return them to us whenever you have a new requirement for amendment.

What's more, our one-year warranty strengthens the assurance of every language service. With this warranty, you can enjoy our after-sales services as much as possible, whether for translation content or transaction issues. Please do not hesitate to email us with your translation project.
Jinyu's Chinese-Hindi Translation Insights
1. Language Facts about Hindi and Chinese
Hindi is a language under the Indo-European family of languages. Hindi is the eighth-ranked language in the world in terms of the number of speakers. Here are more facts about Hindi and the translation target language, Chinese:
There are a lot of Indians who cannot speak Hindi. Like Mandarin, Hindi is standardized as the nation's official language and has the most significant number of domestic users. However, there are still many native Indians who are not living in the Hindi-dominant area and speaking their languages, such as Tamil and Punjabi.
Hindi is originated from Sanskrit. Sanskrit is a language of the Indo-European family of Indian languages. It is one of the oldest languages of the Indo-European family. It also has a significant influence on the Sino-Tibetan family of languages.
more

There are only dozens of universities having Hindi majors in China. That is to say, the yearly number of documented Hindi students in China is around 1,000. According to a local social survey, more than 50% of them will not work with this major. Therefore, finding a native Chinese-Hindi translator in China is not that easy.
The Indians know a lot of dialects. India is a country that contains languages from Indo-European, Dravidian, and Sino-Tibetan language families. People living in Southern India and Northern India are speaking different languages. Sometimes, in one district, there exist several variations that local citizens have to adapt themselves to understand others' words, so they have a strong ability to learn a new language.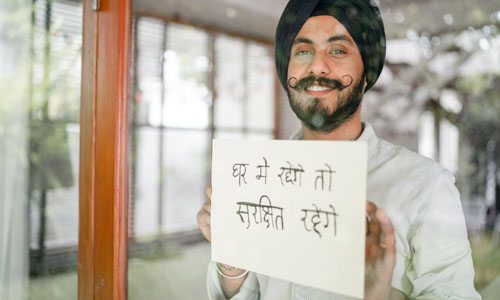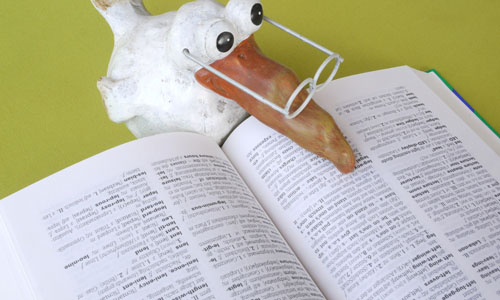 2. Chinese-Hindi Translation Examples
Here is a selection from our Chinese-Hindi translation examples:
借款人承诺将影响或威胁影响项目实施或履行借款人在本合同下的任何义务的任何事件和情况立即通知贷款人。
more

图4所示的动力传递示意图中各工作机及输送星轮的动力来源由动力源即电机直接或间接提供。

在实际的生产设计中,需根据具体的参数和要求,合理的设计拨杆的长度,满足新型高效率灌装机的进瓶过程,保证瓶子的稳定送进。
3. Chinese-Hindi Human Translation Services
When you search Chinese to Hindi translation service or Hindi to Chinese translation service on the Internet, most of the results point you to online translation or automated translation tools like Google Translate. For many of the translation projects, automated translation platforms are enough; however, as Chinese and Hindi belong to different language groups, working with a professional human translation service provider like Jinyu can let you have:
Accurate terms
Natural expressions which are in line with the language habit
Consistent translation style
Flexible content under variable contexts
Attractive content for your target audiences
Lower error rate
more

As a professional Chinese-Hindi human translation company, Jinyu handles all language tasks with the best native linguists. They can adapt proper tone, message, and sentence structure while maintaining the original nuances. So far, our competent language services have helped hundreds of customers develop overseas markets, handle business affairs, obtain industry knowledge, and apply for official documents. Whether it is a technical manual, business contract, or academic paper, our human language expert can always help you translate between Chinese and Hindi. Please feel free to contact us anytime with your project.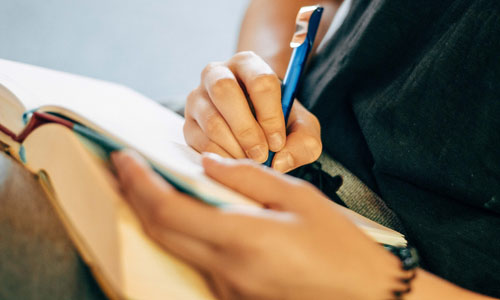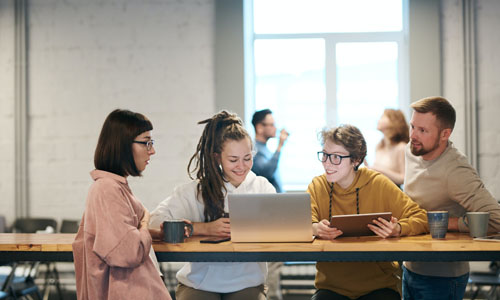 4. Chinese-Hindi Interpretation Services
Apart from human translation services, we have an experienced interpretation team that provides face-to-face Chinese-Hindi interpretation (consecutive, simultaneous, whispering) services. Different from document translation, interpretation requires a higher level of language skills and industry knowledge. At the same time, the rate for our interpretation varies based on the theme of conversation, the particular requirement of speaking and listening devices, and working time. For now, our interpreters have successfully helped customers hold significant events, perform business negotiations, and attend industry conventions. Contact us now to book a one-stop Hindi-to-Chinese interpretation service.
more

Here is a brief list of our recent interpretation projects:

Interpretation of the BIG5 Construction India;
Interpretation of Tyrexpo India
Interpretation of ELECTRONICA INDIA
Interpretation of Plastivision India
Interpretation of Import Business Fair
Interpretation of China International Import Expo
Interpretation of Shenzhen Asia IDC Expo 2020
Interpretation of Shenzhen Anti-epidemic Materials Expo
Interpretation of Shenzhen Cross-border E-commerce Conference
5. Chinese-Hindi Translation Services in China
China is a vast potential market for your international business. For this reason, you should grasp the opportunity to find a native Chinese language company to assist you in localizing your market content or media document from Hindi to Chinese. As a qualified Chinese-Hindi translation agency in China, Jinyu is familiar with the background culture and interests of target audiences, which is exceedingly helpful for customer engagement. Meanwhile, for translation peers from India or individual visitors here, our native Hindi-to-Chinese translation is also a competitive choice for a long-term relationship. Our second-to-none human language services, as well as a robust memory database, are always ready to give accurate translations at an affordable price.
more

Here are some of our typical translation items:

Translation of Business Plans
Interpretation of Interviews
Translation of Advertisements
Translation of CVs & Diplomas & Certified Documents
Translation of Business Content
Translation of Product Description
Translation for Tourists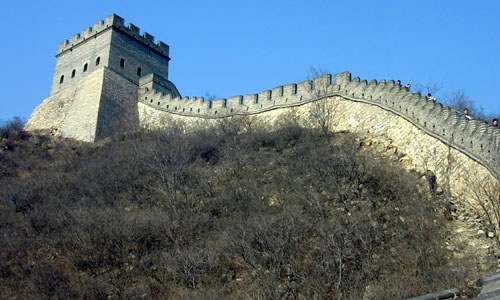 More of Our Chinese-Hindi Translation Services
Chinese-Hindi Legal Translation
Chinese-Hindi Medical Translation
Chinese-Hindi Technical Translation
Chinese-Hindi Financial Translation
Chinese-Hindi Literary Translation
Chinese-Hindi Marketing Translation
Chinese-Hindi Advertising Translation
Chinese-Hindi Sworn Translation
Chinese-Hindi Certified Translation
Chinese-Hindi Notarized Translation
Chinese-Hindi Conference Interpretation
Chinese-Hindi Consecutive Interpretation
Chinese-Hindi Simultaneous Interpretation
Chinese-Hindi Whispered Interpretation
Chinese-Hindi Localization
Chinese-Hindi Transcription
Chinese-Hindi Proofreading