Professional Chinese Sign Language Interpreter
Sign language was invented hundreds of years ago as an independent language used among hard-of-hearing persons. When communicating, the participants use hands, arms, and body language to make certain gestures or movements which can be understood by the other party. To connect with those people, the audible should learn some sign language rules or hire a sign language interpreter. Meanwhile, because each sign language has its own grammar rules and sentence structures, it is hard to relay the word between different sign language systems. Specializing in Chinese sign language interpreting, Jinyu offers professional interpreting services in Chinese 24/7.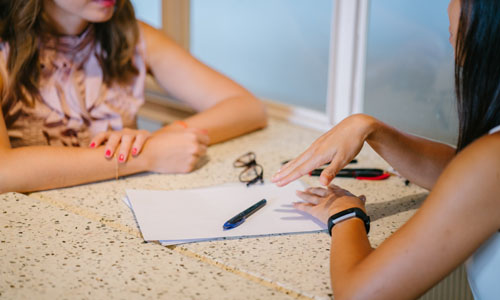 Why Choose Us
More

Jinyu has been working as a sign language interpreter in China for more than 15 years. Our linguists are vetted from complex language and related skill tests. All of them have gone through a high level of practice in communicating to hearing-impaired audiences.

Sign language interpreters in our team all come from certified organizations or authorized schools. Most of them are students or teachers of local authoritative deaf schools. They fully understand the essence of each motion, so the communication made by them is smooth and easy.

Each year, we have an internal education program for our Chinese sign language interpretation team. Members gather together to exchange language skills and translation experiences. Meanwhile, they have to be diligent enough to get their certificates renewed successfully.
More

Besides on-site face-to-face translation, we provide sign language interpretation services through the Internet also. Namely, you can easily connect to us via video call (Skype, WeChat, WhatsApp, or Messenger) to join a three-party dialogue online in which our linguist can help you anywhere.

Experienced in language translation, we have been working with international customers in all sectors, including education, health care, commercial, legal, political or manufacturing industries. Our interpreters possess both a high level of language skills and extensive industry knowledge.

For customers who want to learn some primary Chinese sign language, our interpretation team is open to education also. Our paid lessons for sign language since 2008 have assisted hundreds of beginners in reaching the level of regular communication. Contact us now for Chinese sign language learning.
More

Our translation team will discuss with you the project requirement, theme or topic, and detailed information about audiences beforehand to make the correct assignment and better preparation. Meanwhile, all of our projects are archived for later analysis and after-sales services.

Some of the projects may contain your sensitive data (health condition, educational history, business contract, legal decisions, and so on), so we cover confidential terms and sign a non-disclosure agreement when necessary. That is one of the reasons why so many customers trust Jinyu's sign language interpreting service.

We provide high-quality interpreting services with 24/7/365 availability. When you have a request for sign language interpretation or an emergency, please feel free to contact us at any time. Jinyu is confident to work with you by offering the greatest sign language interpreters.
Good Chinese Deaf Interpreter Services
1. Differences between Chinese Sign Language and ASL
Although sign languages are expressed mostly with the help of hands, there are some notable differences among sign languages from distinct cultural backgrounds. Here are some differences between Chinese sign language and ASL (American Sign Language):
Handedness. ASL considers the speaker's handedness, and any left-handed can use his or her left hand as the dominant hand in sign language. However, the Chinese sign language is designed only for right-handed users.
Symbolic usages. Chinese sign language is closely related to Chinese characters, which originated from pictographs. For example, when conveying the meaning of "mountain( 山 in Chinese)", we use fingers to imitate the character shape.
Cultural usages. When saying "thank you", Chinese use the standing thumb to mimic the action of nodding, which is a common way in Chinese culture, while ASL imitates the act of kissing, which is often used among Americans.
more

Can two people using Chinese sign language and ASL separately communicate? The answer is it depends. Although there are many differences between these two languages, similarities can be found between them:

Objective things/actions. When expressing the meaning of objective things or actions, both languages use similar imitative finger shapes and motions, Such as "house" or "making a phone call".
Personal pronoun. Personal pronouns are often used in daily dialogue. Fortunately, the usage of the two languages is equal. The hand motions of Chinese sign language and ASL for "I, you, him/her, we, and they" are the same.
Adjectives/adverbs. Both languages use motion speed or strength to describe the degree of a noun, verb or adjective.

Therefore, two people in different language systems can make essential communication, but it's recommended to hire a professional Chinese sign language interpreter to help when necessary.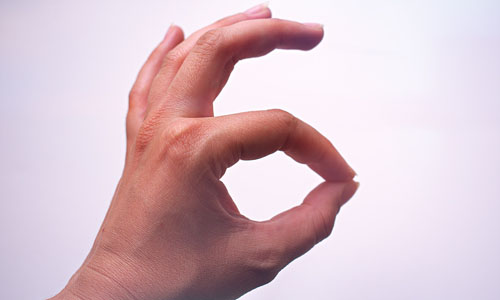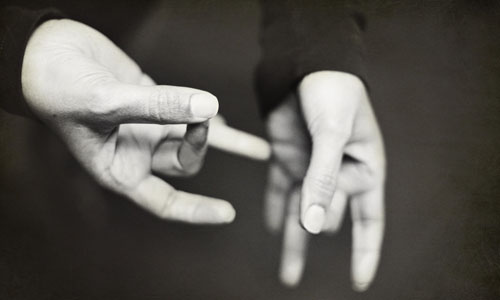 2. Where is Chinese Sign Language Interpretation Applied?
Unlike our full-time Chinese sign language translation staff, most of the interpreters in China are working part-time. As the requirement for sign language interpretation is not as often as that of other human languages, they have to serve different parties at the same time. The employers are:
Police Station. When some hard-of-hearing persons go to the police for help or other affairs, the police station has to find a sign language interpreter to communicate. Similarly, if that case is transferred to the procuratorate or the court, the latter is obliged to offer interpretation services also.
more

Hospital. Some medical staff learn primary sign language to communicate with deaf patients when talking about symptoms or making prescriptions. However, when dealing with complicated health issues, hospitals are hiring professional sign language interpreters.
Social security organizations. In China, hard-of-hearing citizens enjoy special public welfare. To obtain allowances or get registered, they are always in need of Chinese sign language interpreters or full-time staff to help.
Athletic events. Parasports or the sports meeting for the disabled are held annually here. Professional sign language translators are assigned to every needed athlete for communication purposes.
3. Industry Standard of Chinese Sign Language Interpretation
The development of the Chinese sign language industry is relatively slow. There are few schools or educational institutions that have opened special classes for sign language. However, with the increasing need for Chinese sign language interpreters, a series of standards and qualifications have been made to certify professional language practitioners. According to different examination systems, one can obtain tier 3 or 5 for a Chinese sign language interpreter based on his or her educational background and working experience. The designated textbook for education is Chinese Sign Language, which is published by the China Association of the Dead and Hard of Hearing.
more

The salary of a Chinese sign interpreter varies from person to person. Typically, the interpretation service is charged based on working hours rather than a working day. For a Chinese sign language interpreter of intermediate level, the hourly rate ranges from $40 – $150. The prices are for reference only, as they depend on industries, working conditions, and individual requirements. Jinyu is a professional to help you with Chinese sign language interpretation services. Please feel free to contact us now for reliable language solutions.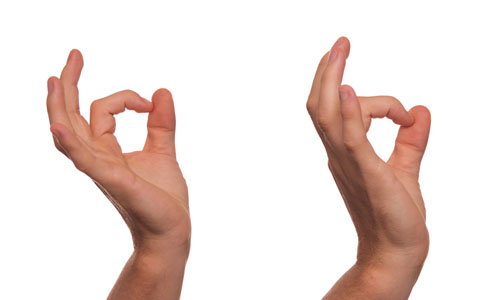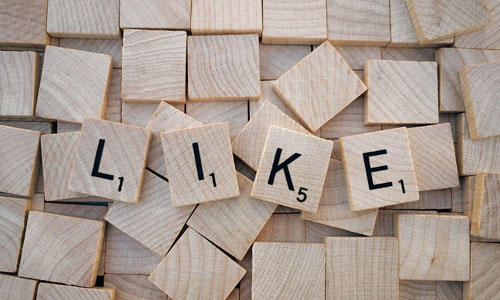 4. Examples of Chinese Sign Languages: Nouns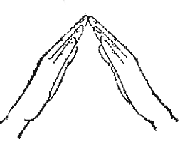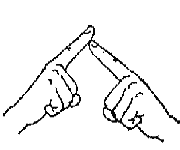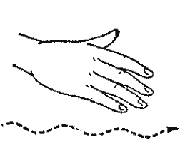 more

Time (shaping the movement of a clock)

Chopsticks (stirring towards one's month using two fingers)

Table (stretching and moving two hands to shape a simple table)
5. Examples of Chinese Sign Languages: Verbs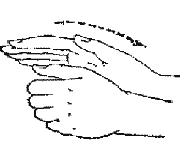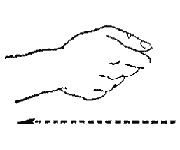 more

To kick (shaping the movement of kicking using two standing fingers)

To cry (moving two fingers downwards on one's face to describe dropping tears)

To sit (stretching thumb and little finger to shape the movement of sitting)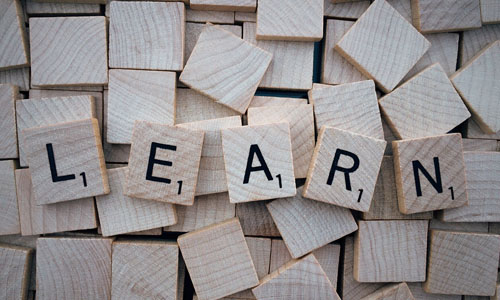 More of our Sign Language Interpreting Services
Sign Language Interpreting for Hospitals
Sign Language Interpreting for Medical Events
Sign Language Interpreting for Doctors Appointments
Sign Language Interpreting for Mental Health
Sign Language Interpreting for Law Firms
Sign Language Interpreting for Courts
Sign Language Interpreting for Worker's Compensation
Sign Language Interpreting for Business Meetings
Sign Language Interpreting for Conferences
Sign Language Interpreting for Employment Services
Sign Language Interpreting for Employee Training
Sign Language Interpreting for Social Agencies
Sign Language Interpreting for Universities
Sign Language Interpreting for Graduation
Sign Language Interpreting for Parents Meetings
Sign Language Interpreting for Special Classes