Professional Chinese-Vietnamese Translation Company
China and Vietnam are neighbouring countries that are sharing important resources and are communicating closely. Chinese from or to Vietnamese translation has become one of the vital services since the launching of "the Belt and Road" project. As a professional Chinese-Vietnamese translation company, we help translate, interpret, or localize trade documents, technical handbooks, commercial ads, device manuals, legal documents, research papers, and so on. Our native-speaking linguists are capable of dealing with various language projects of all industries. Whether you are a big business owner or an individuals, if you need Vietnamese-Chinese translation, please feel free to contact us.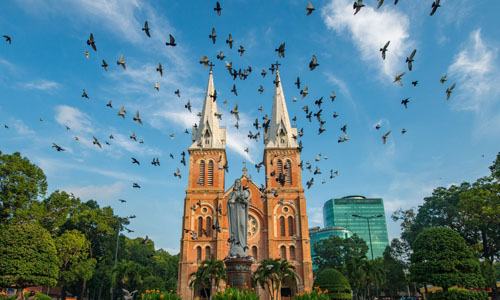 Why Choose Us
More

The native human translator team is one of the vital fundamentals upon which perfect translation works are done. For the problematic parts that require a good understanding of expressions, idioms, and jargon, only those native speakers who are familiar with background culture can convert the language nuances well.

All of our translators have proper educational backgrounds: language diplomas in Chinese and Vietnamese or language translation certificates are acquired, as either Chinese or Vietnamese needs systematical study on grammar system, sentence structure, language habits, etc.

Jinyu has been translating Chinese or Vietnamese documents since 2004. Our translators and interpreters have an average working year of 5-10, which dramatically improves the overall product quality. Meanwhile, they benefit from our internal training system aiming at specific projects.
More

By default, translation processes inside our team are running in a streamlined way: job assignment, resource attaching, file uploading, translation, evaluation, proofreading, and formatting. Every section is tagged with strict quality standards and thus forms the basis of our power management system.

At the same time, our translation quality gets further improved from a series of advanced QA tools such as SDL, Linguistic Toolbox, or Xbench to identify misspellings, consistency, terms, glossaries, and overall performance. A whole set of solutions are made to solve the above language issues.

We regularly track the performance of our Chinese-Vietnamese linguists to make sure that all of our human resources are perfectly allocated for top-quality translation. Blind tests, general evaluation, record archiving, and satisfaction rate analysis are performed monthly, which effectively fix the potential problems inside our team.
More

We regularly update our language resources, including a translation memory database, termbase, and shared translation knowledge base, to let our translation capacity stay prominent. A corpus department is specifically founded to process such works as terms checking, version comparison, reference evaluation, and so on.

We can always dispatch 50% to 200% extra translators to work immediately in case of increased translation demand, team member depletion, or other emergencies. Over the years, our turnaround time has never been delayed for such incidents, nor has the translation quality been sacrificed from the temporary work shift.

Our translators can get help on word reference, project suggestion, sentence correction, data inspection, format adjusting, and so on due to the cloud-based translation database and relevant platform deployed in our company. That platform saves time and improves the translation accuracy.
Jinyu's Chinese-Vietnamese Translation Insights
1. Similarities and Differences between Vietnamese and Chinese
As two of the widely used Asian languages, Chinese and Vietnamese are alike in some aspects, and there are some differences between them. As qualified Chinese-Vietnamese translators, we are experienced in recognizing such linguistic properties of them. Here are some:
Language family. Chinese belongs to the Sino-Tibetan Language family, while Vietnamese is a member of Austroasiatic languages.
Tones. It is well known that there are four tones in Chinese, which makes it a difficult language to learn. Similarly, there are six tones in Vietnamese also.
Sentence structure. Both Chinese and Vietnamese adopt the same word order in a sentence, namely "Subject Verb Object", which is in contrast to that of Japanese or Korean (in SOV order).
more

Evolving history. Vietnamese, like Korean, Japanese, and Ryukyu, have been deeply influenced by Chinese characters' culture since ancient times. Under China's rule from the first to the tenth century AD, the Vietnamese introduced a vast Chinese character vocabulary.
Pronunciations. As a result of cultural influence, there are still many Vietnamese words that are pronounced similarly to Mandarin/Cantonese words, such as "chú ý (EN: attention, ZH: 注意)", and "văn hóa (EN: culture, ZH: 文化)".
Dialects. There are various dialects or accents in both Chinese and Vietnamese. In Chinese, the major regional dialects are Mandarin, Cantonese, Wu, Hakka, Hokkien, Xiang, and so on. In Vietnamese, varied accents include Northern, Central, and Southern-styled languages.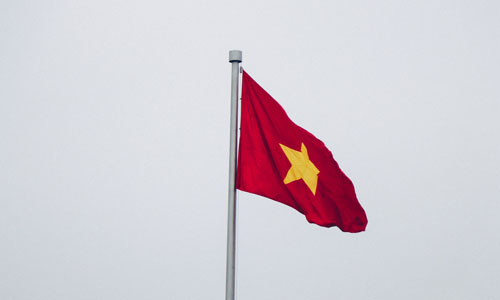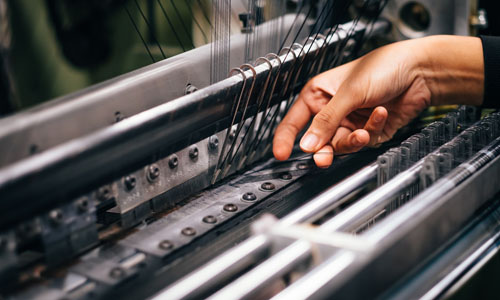 2. Vietnamese to Chinese Translation Skills
In the course of our Vietnamese-Chinese translation process, we have gained intensive translation experience composed of a whole series of translation skills. Following are some of our frequently used skills:
Sequential translation and reverse translation. Vietnamese is very flexible in expressing time, results, conditions, explanations, and other attributive clauses and adverbial clauses, which can be stated before or after the major sentence. However, such Chinese expressions are often carried out in time or logical order. Therefore, translators shall adjust the sentence order.
Splitting translation and compounding translation: Some sentences are merged due to the connective words, but the meanings of many components of the sentence are independent. So, It is perfectly fine to break them into short sentences and vice versa.
more

Lexical adding translation: The implicit meanings must be added in the translation to make it more fluent and easy to read. For example, there are no quantifiers between the numbers and the nouns in Vietnamese, but they shall be added as appropriate when converting into Chinese.
Transformation of sentence components. The collocation relationship between verbs and nouns in the original text, which changes their grammatical relationship, shall be correctly adjusted in the target text.
Sentence conversion. Some passive voice sentences in Vietnamese can be literally translated using the sequential translation method. Still, most passive voice sentences need to be properly converted to get into the Chinese language habit.
3. Chinese-Vietnamese Translation Examples
Here are some translation example sentences from our recent Chinese-Vietnamese language projects:
被告人XXX在审查起诉阶段签署《认罪认罚具结书》,自愿认罪认罚,根据《中华人民共和国刑事诉讼法》第十五条的规定,可以依法从宽处理。
多连杆机构的平面三角架偏心安装在输出轴齿轮上,其他连杆以铰链形式固定在机架以及滑块上。
more

在机械冲压机关键部位上安装无线振动传感器,采集对应测点的振动信号,无线传感器将采集到的信号通过无线通讯协议传输至无线网关,再由无线网关将数据传输至监测分析系统。

随着全球气候变化和天然橡胶产业的发展,橡胶树种植区域内的气候资源状况以及影响橡胶树的气象灾害趋势发生了新的变化。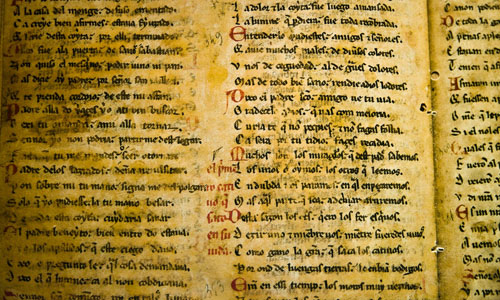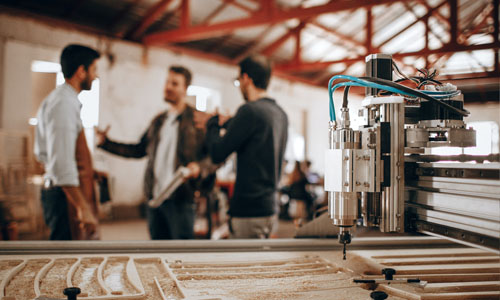 4. Chinese-Vietnamese Interpretation and Transcription Services
We have a dedicated Chinese-Vietnamese interpretation team also. For simultaneous conference interpretation, consecutive gathering interpretation, face-to-face business negotiation, and multilingual events hosting our interpreter team offers a one-station solution for all kinds of language projects. Meanwhile, with the Internet's influence, we can provide online help for remote translation, video interpretation, trilateral phone calling, voice/speech-to-text transcription, etc. Our versatile language team is suitable for any scale of interpretation or transcription projects as we have interpretation expertise in medical, manufacturing, technological, educational, commercial, legal, agricultural, chemical, and informational industries.
more

Below are some Chinese-Vietnamese interpretation and transcription services from our recent schedule:

Interpretation of China-ASEAN Expo in Nan Ning
Interpretation of China-ASEAN Vietnam Electronics Fair
Interpretation of Food Ingredients Fair Vietnam 2020
Interpretation of Ho Chi Minh International Building Materials Exhibition
Interpretation of HARDWARE & HAND TOOLS Expo
Interpretation of the Electronics Business Symposium in Shenzhen
Transcription of Company Marketing Video
Transcription of Political Announcement
5. Human Chinese-Vietnamese Translation Services in China
Jinyu is a professional Vietnamese translation company with headquarters located in Shenzhen, China. We are dedicated to offering human translation services to multiple levels of customers: industry leaders, companies, service counterparts, and individuals. Unlike automated online translation platforms such as Google Translate, our experienced human linguists are always offering accurate and consistent Chinese-Vietnamese translation. What's more, our language services' price is competitive thanks to our extensive translation memory database and effective management system. Whether it's a clinical report, a construction manual, or a business advertisement, our language team can perfectly handle them.
more

Here is a brief list of our Chinese-Vietnamese translation service:

Translation of Certified Documents (Birth Certificate, Diploma, etc.)
Translation of Legal Contract
Translation of Notarized Content
Translation of Chemical Plant Internal Materials
Translation of Electronic Operation Manuals
Translation of Retailing Products Description
Localization of Online Learning Program
Localization of Rubber Fabrication Plant Marketing Content
More of Our Chinese-Vietnamese Translation Services
Chinese-Vietnamese Legal Translation
Chinese-Vietnamese Medical Translation
Chinese-Vietnamese Technical Translation
Chinese-Vietnamese Financial Translation
Chinese-Vietnamese Literary Translation
Chinese-Vietnamese Marketing Translation
Chinese-Vietnamese Advertising Translation
Chinese-Vietnamese Sworn Translation
Chinese-Vietnamese Certified Translation
Chinese-Vietnamese Notarized Translation
Chinese-Vietnamese Conference Interpretation
Chinese-Vietnamese Consecutive Interpretation
Chinese-Vietnamese Simultaneous Interpretation
Chinese-Vietnamese Whispered Interpretation
Chinese-Vietnamese Localization
Chinese-Vietnamese Transcription
Chinese-Vietnamese Proofreading