Professional Chinese-Indonesian Translation Company
We offer Chinese to Indonesian/Malay translation services with our perfect language team and top-notch experiences. As the business and diplomatic connection between China and Indonesia/Malaysia are becoming increasingly close, translating from Chinese to Indonesian/Malay or Indonesian/Malay to Chinese has been a crucial process for overseas business expansion, international industry research, wholesale and retail, and cultural communication. Our cherry-picked linguists have rich experience translating business contracts, medical reports, technical manuals, tenders, e-learning materials, certified documents, import & export files, and so on. Please contact us for any language project.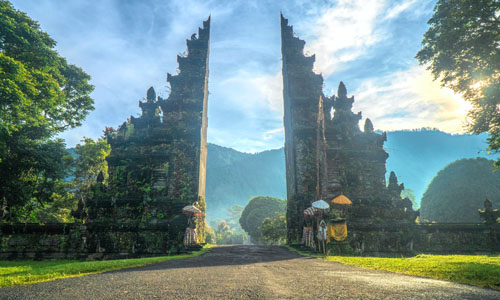 Why Choose Us
More

All of the Chinese-Indonesian translators in our team are native speakers, as we understand that only local citizens can identify the cultural nuances and underlying meaning of the source text. Meanwhile, our native translation team always uses the best fit of the word and style for your project.

Established as early as 2004, Jinyu is experienced in all kinds of document translation, consecutive interpretation, simultaneous interpretation, localization, and transcription between Chinese and Indonesian. Our services are highly flexible, and you can send your customized request to get a free quotation.

We don't only translate for any of our projects. Instead, we perform evaluations and proofreading for every document you send to improve accuracy and consistency. We use internal automated tools to help us inspect data, terms, expressions, and jargon.
More

As a result of proper translation project management, our cost for each project has been reduced. Therefore, you can have our Chinese-Indonesian translation services at lower prices than our competitors. Email us for a quotation now.

We have a deep discount for every new customer. Our affiliate program for translation services is beneficial for every established customer or blogger to reach a win-win situation. In general, our discount plans can save you money on translation fees.

You don't need to pay all of the money before you get the translated document. That said, only a small amount of balance you should pay ahead to get all things started, which is the perfect way to reduce financial risks for online checking out.
More

Jinyu Translation has long been supported and endorsed by a series of big companies or industry leaders for our language services. During the cooperation period, our high-quality translation and tailored solutions have gained us such recognition and approval.

Jinyu attaches great importance to the confidentiality of your source documents, as we know that some of them may be sensitive. That is why we sign both internal and external non-disclosure agreements with team members and customers. Enhanced Internet encrypting infrastructure is deployed in our system also.

For any Chinese-Indonesian translation or interpretation project, we are open to long-term partnership on that. Whether you are an SME or an individuals, establishing this relationship can help you build business domination overseas and get the most accurate and competitive price translation in the long run.
Jinyu's Chinese-Indonesian Translation Insights
1. Facts about Indonesian/Malay and Their Chinese Translations
Indonesian and Malay are the official languages of Indonesia and Malaysia, respectively. However, due to complicated historical and cultural reasons, these two languages are much alike. Here we have summarized a list of facts about these languages and their Chinese translations:
Almost 80% of Indonesian and Malay words are the same. Indonesian was standardized from Malay and was declared in 1945 when Indonesia became independent. For this reason, users of these two languages can communicate.
Most of the differences lie in pronunciation. As Malay borrows many words from English while Indonesian borrows from Dutch, the pronunciation of these two languages is slightly different. However, there are still some written distinctions for them, such as "iya" and "iye".
more

At least three different cultures influence the Indonesian language. Looking at the colonial history of Indonesia, we can find that this language has more or less links to its historical settlers: English, Dutch, and Japanese.
Indonesian is evolving fast. As it is a young language, Indonesian absorbs new vocabulary and expressions large from English. For its users of the young generation, many English loanwords or newly invented words are used frequently on social media.

A proficient Indonesian-Chinese translator shall be well-informed about the above language differences and similarities before making accurate and consistent translations. Meanwhile, the translator is responsible for keeping an eye on the newest developments in Indonesian and Malay.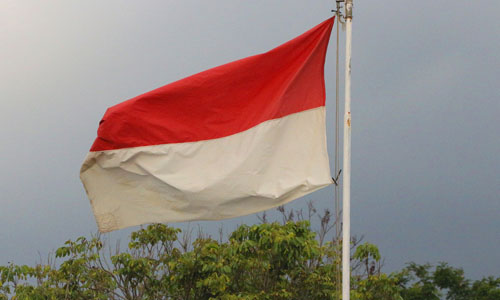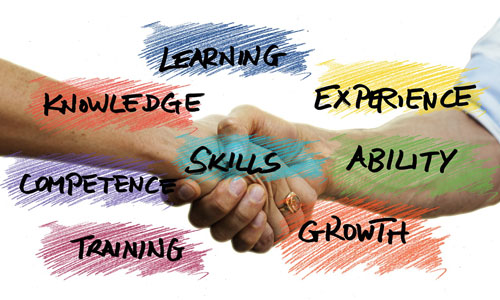 2. Chinese-Indonesian Translation Skills
Indonesian is a language member of the Austronesian family, in which the word order and helper words play essential roles in sentence wording. It is the same in Chinese. Let's see an example:
Anak itu pandai. – 那孩子真聪明。
Anak pandai itu. – 那个聪明的孩子。
Itu anak pandai. – 那是个聪明的孩子。
From the above translation, we can see that both Indonesian and Chinese rely significantly on word order. The meaning changes without adding new words or changing the word form, which poses significant challenges for Chinese-Indonesian translators.
more

For the positions of adjectives, indicative pronouns, possessive indicators, and adverbials, there are also some exciting distinctions between Indonesian and Chinese that are worth noting:

Bunga putih itu – 那朵白花
Buku saya – 我的书
Saya dating dari Indonesia – 我来自印度尼西亚

The above examples show that most of the modifiers (adjectives, pronouns, adverbials) are presented in a revered order. All of the Chinese translations of such sentences or phrases shall comply with the target expression habits.
3. Chinese-Indonesian Translation Examples
Here are more translation examples of Indonesian to Chinese from our projects:
Dokter mengambil stetoskopnya, dilek-apkannya alat itu ke dada dan punggung LiLi. Sesudah itu dokter mempersilakan LiLi duduk kembali kekursi, diambilnya sejenis a lat seperti sendok dan LiLi disuruh mengangakan mulut, lalu iam enekankan a lat itu kelidah LiLi.
Semoga permohonan ini bias disetujui sehingga kita bisa menjadi mitra usaha yang saling mendukung. Apabila disetujui, kami akan segera mengirim surat pesanan.
more

Program ini akan diselenggarakan dipusat pelatihan kami dan diharapkan bias terlaksana pada bulan juni 2019. Oleh karena itu, jawaban Ibu kami tunggu sebelum tanggal April agar kami bias membuat keputusan sebelum akhir bulan April.

Sebagaimana diketahui umum, pertanian merupakan dasar untuk mengembangkan ekonomi nasional.

Sidang yang rencananya dibuka hari ini ditunda sampai lusa.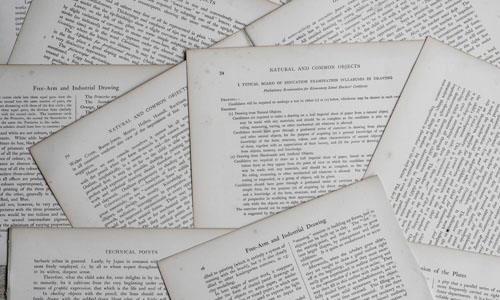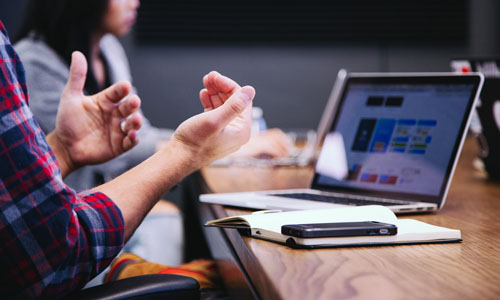 4. Chinese-Indonesian Interpretation Services
In addition to document translation, we can also provide Chinese-Indonesian interpretation services through our professional on-site interpreter and coordinator team. Our high-quality language service includes simultaneous convention interpretation, consecutive meeting interpretation, business conversation translation, daily oral communication, and interpretation over the phone. Our native speakers are knowledgeable about Indonesian/Malay pronunciations of different accents or variations. Meanwhile, we are familiar with the major dialects of Chinese: Mandarin, Cantonese, Hakka, Hokkien, Wu, Jin, and so on. That is why our flexible interpretation services have helped thousands of businesses and individuals in China and Indonesia.
more

The Chinese-Indonesian interpretation rate is different from the translation price in terms of charging items. Compared to document translation, which is mostly charged by word account, face-to-face interpretation is charged per day or working hours. Meanwhile, for simultaneous interpretation services, the extra budget shall be counted for speaking and listening equipment. In Jinyu, our rotating interpreters and standby project coordinators work together to give you a flawless interpretation experience. Please rest assured that our language services are suitable for projects of any level, so feel free to contact us for your Indonesian-Chinese translation plans.
5. Chinese-Indonesian Translation Services in China
Suppose you are in China now and are looking for a Chinese-Indonesian translation service near you or searching for a native language service partner. In that case, Jinyu is the right choice for being qualified and experienced in large and small translation projects. Our in-country linguists and project managers are well-versed in document translation and interpretation of medical, information and technology, legal, food, business, literature, tourism, and textile industries. With a high satisfaction rate from our customers (business owners, importers, technicians, manufacturers, travelers, and administrative staff), Jinyu is ready to establish business relations with you. Please do not hesitate to email us with your translation project.
more

Here are some of our recent projects of the Chinese-Indonesian translation services:

Interpretation of Paper Indonesia 2020
Interpretation of International Construction Equipment Exhibition Indonesia
Translation of Document for Working Permission
Translation of Agricultural Implements Operation Manuals
Localization of Coconut Exporting Website into Chinese
Translation of COVID-19 Medical Research Paper to Indonesian
Interpretation of Modern Retail Expo 2019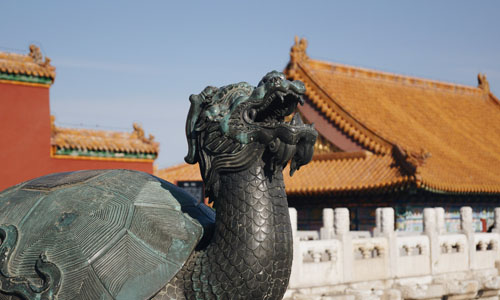 More of Our Chinese-Indonesian Translation Services
Chinese-Indonesian Legal Translation
Chinese-Indonesian Medical Translation
Chinese-Indonesian Technical Translation
Chinese-Indonesian Financial Translation
Chinese-Indonesian Literary Translation
Chinese-Indonesian Marketing Translation
Chinese-Indonesian Advertising Translation
Chinese-Indonesian Sworn Translation
Chinese-Indonesian Certified Translation
Chinese-Indonesian Notarized Translation
Chinese-Indonesian Conference Interpretation
Chinese-Indonesian Consecutive Interpretation
Chinese-Indonesian Simultaneous Interpretation
Chinese-Indonesian Whispered Interpretation
Chinese-Indonesian Localization
Chinese-Indonesian Transcription
Chinese-Indonesian Proofreading