Professional Chinese-Spanish Translation Company
Translation from Chinese to Spanish or from Spanish to Chinese is a high-demand service as communication between Spain (and Latin America) and China is becoming increasingly frequent. Companies or individuals translate their emails, manuals, websites, catalogs, contracts, and relevant materials between Chinese and Spanish to their customers or partners. As a professional Chinese-Spanish translation company, Jinyu has gained wide international recognition for its language services in the medical, legal, technical, software, engineering, manufacturing, and trading fields.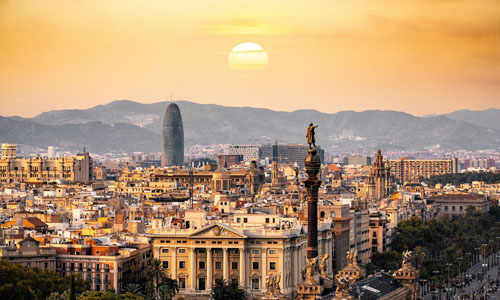 Why Choose Us
More

Located in Shenzhen, China, our native Chinese translators are good at converting all sorts of documents from Spanish into Chinese while maintaining the original nuances. Meanwhile, we cooperate only with linguists in Spain remotely to ensure your documents are correctly processed.

For the recruitment part, our project managers use the strictest standards to select team members: language skills, industry knowledge, cultural background, teamwork, etc. We understand that only the best linguists can improve your translation to the topmost level.

We provide TEP (translation, edition, and proofreading) to all of our customers by default. When the translation is finished, our project managers reassign the project to another translator or proofreader. This is an essential step to eliminate blunders, confirm terms, and unify styles.
More

To become a qualified Chinese-Spanish translator, merely knowing how to express the words from one language to another is not enough. He or she has to be knowledgeable about a specific genre, such as life science, technology, law, business, or e-learning.

With a strong language team, Jinyu is certified by ISO9001:2015 for our professional translation services. To obtain this certification, we have made great efforts to leverage translation standards as well as organize a project management system. So please rest assured about our translation quality.

We are professional not only because we have the best team members but also because our members are keeping their advantages. By staying diligent in language expertise and industry knowledge, our translators are always updated on the newest information and best peer experiences.
More

The world evolves fast now. Nobody wants to procrastinate until his customers change their minds because of the delay in the translation. We know that, and we are always keeping our promise of translation due time. It's quick and on time.

We can make that quick without sacrificing accuracy because we are assisted by our powerful AI translation system. We slice our projects into language pieces and put them into the memory database and termbase. The more we translate, the easier it should be.

Your translation inquiry email will get replied to quickly anytime, as we are 7/24/365 available. You don't need to fill those tedious forms online and get a robot finally. For now, all the things are simple here. Just click "Contact" and drop a mail with your file in.
Chinese-Spanish Translation Service Tips
1. Chinese-Spanish Translation Service Price
To translate from Chinese to Spanish or from Spanish to Chinese is not easy: the grammar system, sentence structure, and background culture of these two languages are quite different. For example, the inflection of words is commonly used in Spanish to indicate numbers, tenses, people, or parts of speeches, while Chinese adjusts word orders to achieve the same purpose. Meanwhile, the learning cost for Chinese or Spanish is relatively higher than that of English. Therefore, the quote for a Chinese-Spanish translation service shall be a little higher. Thanks to our professional project management, we offer a better price of $0.06 per word with the best translation quality.
more

However, as a responsible language service provider, we are not able to offer an instant price based on simple talk without detailed project information. When you send us the document, we will do the following evaluation before the final quotation (don't worry, it will be quick):

General: Total Word Count
Industry Insight: Level of Content Depth
Industry Insight: Density of Terms
Industry Insight: Special Format (Charts, Tables, Images)
External Resource: Customer References
External Resource: Authoritative References Online
Internal Resource: Memorized Data Matching
Internal Resource: Archived Terms Matching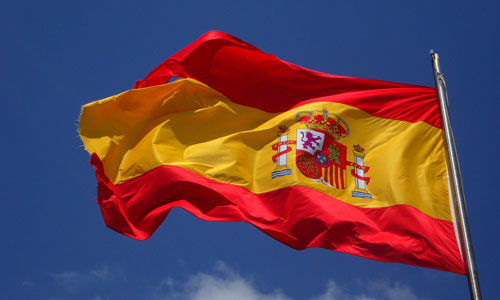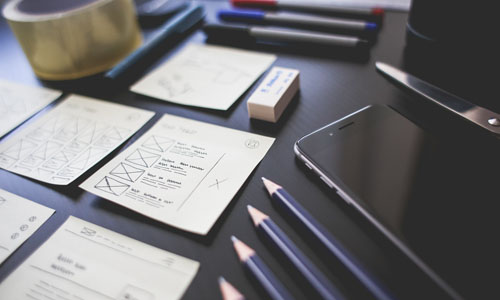 2. Chinese-Spanish Document Translation Services
Nearly 70% of the projects of our Chinese-Spanish translation services are made for all types of documents. Our native linguists are experienced in translating trade contracts, media content, technological manuals, engineering standards, manufacturing techniques, product price lists or business terms, and so on. When translating Chinese-Spanish documents, our language team implements the practice of "paired translation, peer proofreading." With the help of Automated language tools (we never abuse them), we are confident that the translated document is accurate in detail and consistent in general.
more

Indeed, we can translate a document from Chinese to any language. For those current Chinese-Spanish translation projects, we have summarized the following Strategies:

Deeply Understanding the Target Language
Grasping the Grammar Rules of Chinese and Spanish
Mastering the Verbal System of Spanish
Knowing the Wording Manner of 2 Languages
Applying Certain Skills Such as Sentence Reversion, Word Adding
3. How to Select a Good Chinese-Spanish Translator
For people who want to find a suitable Chinese-Spanish translator for your project, here are some tips:
Test before finalizing. No matter which kind of document you want to be translated, it's always recommended to have a trial translation for your new language vendor. Sending hundreds of Chinese/Spanish words to the supplier will help you analyze its ability, service, and translation efficiency.
Check the company's business information. For a Chinese translation company, it is easy to find some registered information online. For example, putting the company name on the official website of Shenzhen Industrial and Commercial Bureau can let you know the company's registration date, capital, and qualifications.
more

Compare the translation quotation. Typically, the price for a Spanish-Chinese translation service ranges from $0.06 per word to $0.16 per word. For regular translation companies who hire native or full-time staff to work, their quotation is relatively a little higher than those comprised of part-time workers only. At the same time, the translation quotation can be as detailed as possible for the "real" company.
Know the after-sales services. After-sales services are typical for the translation industry. Customers want after-sales services for Chinese-Spanish translation not only because of mistakes in the document but also for content amendment, format or typesetting adjustment, and other non-verbal issues. For an impatient translation company, it is not worth a long time cooperation.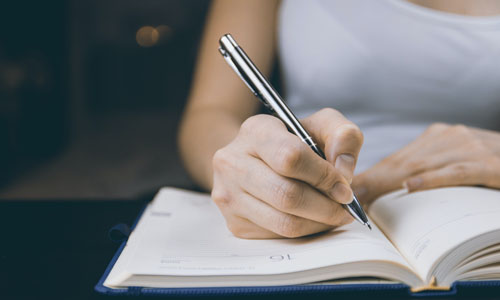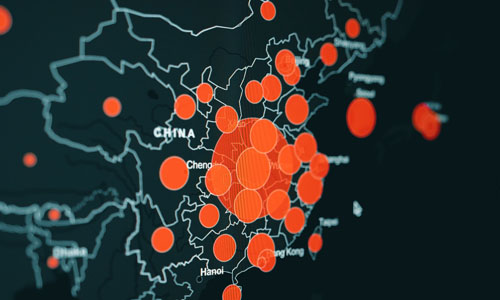 4. Chinese-Spanish Translation Services in China
There are not so many Chinese-Spanish translation service providers located in China, as most of the demand for translation comes from elsewhere: International business centers, goods importers, or business parties. However, there are still some occasions when a Chinese-Spanish translation is needed in China. For those who are applying for a new visa here or preparing a document for temporary use, they need a Chinese translation company to translate and stamp their papers (sometimes it is called certified translation). Experienced in processing a wide variety of documents, we are open anytime just in China.
more

We are experienced at handling certification translation between Spanish and Chinese here. We know how to help you with the correct translation and the right document, so you will never be rejected for document application or business negotiation. Documents we translate here include:

Passport
Visa
Diploma
Working Certificate
Criminal Report
Business Contract
Emails
Tender
Memorandum
5. Mandarin-Spanish Interpretation Services
Chinese is a generic concept for the language used among Chinese or Asians. There are thousands of languages or dialects used in China in which Mandarin (Putonghua) is popularized for universal communication. It is so widely used that when we refer to oral Chinese, it is Mandarin by default. For Mandarin to Spanish interpretation services, our native translators know Mandarin and its variations well and, therefore, are competent at dealing with conventions, events, or business visits. Our interpreter team includes members from other prominent dialect regions, so we are open to interpreting between Spanish and Wu, Yue, Southern Min, or Hakka.
more

Here is a list of our Mandarin-Spanish Interpretation Services:

Mandarin-Spanish Consecutive Interpretation of Conventions
Mandarin-Spanish Consecutive Interpretation of Business Talk
Mandarin-Spanish Consecutive Interpretation of Events
Mandarin-Spanish Simultaneous Interpretation of Conference
Mandarin-Spanish Simultaneous Interpretation of Diplomatic Affairs
Mandarin-Spanish Whispered Interpretation of Customer Visit
Mandarin-Spanish Whispered Interpretation of Special Events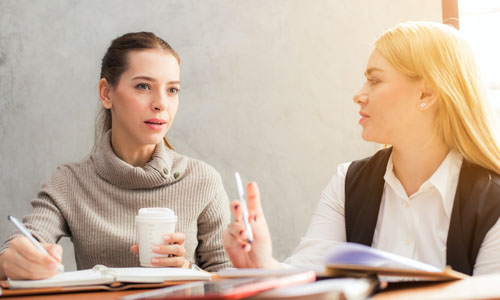 More of Our Chinese-Spanish Translation Services
Chinese-Spanish Legal Translation
Chinese-Spanish Medical Translation
Chinese-Spanish Technical Translation
Chinese-Spanish Financial Translation
Chinese-Spanish Literary Translation
Chinese-Spanish Marketing Translation
Chinese-Spanish Advertising Translation
Chinese-Spanish Sworn Translation
Chinese-Spanish Certified Translation
Chinese-Spanish Notarized Translation
Chinese-Spanish Conference Interpretation
Chinese-Spanish Consecutive Interpretation
Chinese-Spanish Localization
Chinese-Spanish Transcription
Chinese-Spanish Proofreading