Professional Chinese-French Translation Company
Chinese is a language with the largest number of users, while French is an essential branch of the Indo-European language family. Translation from Chinese to French or from French to Chinese becomes increasingly crucial as these two communities' international interactions are getting more frequent. Specializing in language processing, our Chinese to French translation service has won us high approval from customers in the medical, information and technology, financial, business, legal, manufacturing, and retail industries. With an excellent team of native linguists and project managers, our professional and accurate translation service will offer the document you require. Please contact us for a project discussion now.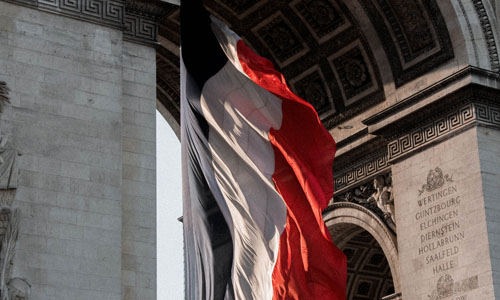 Why Choose Us
More

Jinyu uses only native translators. For Chinese to French translation projects, our language team consists of local Chinese or remote French only. We understand that only native speakers can handle those cultural nuances behind the words and expressions.

When we translate, we not only focus on the work itself but also the translation style, cooperative membership, and termbase applications. That is why we re-assign the finished work to a professional proofreader to identify the above issues.

To ensure top translation quality, we have to utilize the machine also. That is not to say that we are using machine translation but an AI-based corpus database. With the help of computers, our Chinese-French translators can choose better options and keep their documents consistent.
More

Whether you come to us via Google or from somebody's suggestion, as long as you are our new customer, we can offer our translation services to you at a good discount. Please contact our sales manager to inquire about this privilege.

Translating between Mandarin and French is not that effortless. The translator has to use his or her language expertise, subject knowledge, and interpersonal skills to finish the task. However, with a robust memory base, our price for Chinese-French Translation starts from $0.06 per word.

For established customers of long-term cooperation, we have discounts based on projects also. Meanwhile, all of the documents, glossaries, references, and order history are achieved to enhance the consistency or style of your document in the long run.
More

When you get the translated French/Chinese version of your document, please bear in mind that the order is not finished yet. If there is anything (expressions, translation ideas, formats, or even amendments from origin texts) you are not satisfied with, please contact us again to get a quick and free revision.

We cover a year warranty for all of our document translation services. Even if you have acknowledged the current project, provided that the order history does not exceed one year, you can come back to us at any time.

With the above after-sales service, our Chinese-French translation has been designated as the default language provider of many international businesses or individuals. Please contact us at any time for an excellent language service by sending us an inquiry email.
Good Chinese-French Translation Service Provider
1. 4 Interesting Facts of Chinese-French Translation
We have collected some facts based on our translation experience during the translation process between Chinese and French. Here is a list of interesting ones:
Nobody can learn these two languages and thus become a translator. Namely, of all the Chinese-French translators in our language team, no one has a mother tongue besides Chinese or French. The reason is apparent: French and Chinese belong to a different language family, and it is hard for people from other cultural backgrounds to learn Chinese/French thoroughly.
More and more Chinese are learning French nowadays. There are 153 Chinese universities and colleges that opened a French major, and the number of French students in China is increasing each year. With the influence of French culture and business environment, the number of Chinese-French translators will be growing for a long time.
more

About half of French translators in China work part-time. Although Chinese-French translation is a high-demand service, there are still many translators (nearly half) working part-time. Some of the professionals prefer to be freelancers, which is favorable concerning working time and personal income. Some work as international salespersons or teachers, doing some French translation to earn some extra money.
All of our full-time Chinese-French translators are girls. Are girls more suitable for translation jobs? Nobody knows, and it is a fact inside Jinyu. But anyway, whatever the gender of our Chinese-French translator is, our professional translation and interpretation services have gained us a high satisfaction rate of 98.6%. Contact us for your translation project.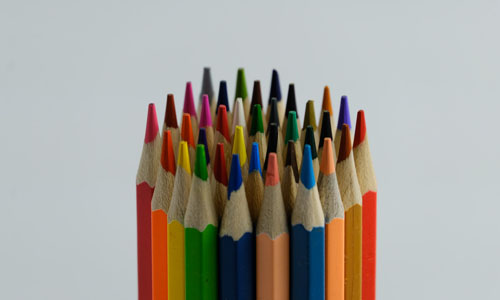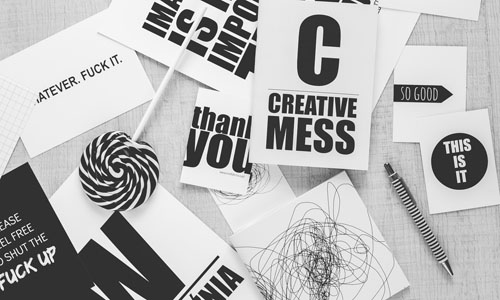 2. Chinese-French Translation Examples
Here are some examples of Chinese to French translations from our projects:
股市自诞生起,就有"基本面派"与"技术派"之争,几百年过去了,两派仍未分出高低强弱。
more

我们要支持生态坏境保护和污染治理,加大重点流域水污染治理,促进企业加强污染治理,加强农村环境保护。

可能会发生接触不良的问题,原因各不相同,比如外孔连接器未正确插入内孔连接器,或者连接器中的一个或两个变形,或者连接器的位置未正确对准,或者接触表面存在腐蚀或氧化等等。
3. Comparison Between Chinese-French Translation and Chinese-English Translation
When translating a French document, we have noticed some similarities and differences between French and English. From the perspective of grammar, wording, and sentence structure, here is a list of comparisons between French translation projects and English translation projects:
Similarities:
They all have auxiliaries and passive voices. Whether translating French or English into Chinese, the translator must adjust the sentence order for passive voices, as it does not exist in Chinese.
They all have three basic tenses (present, past, and future). When translating French/English to Chinese, we use specific (but similar) skills.
They sometimes have the same prefixes or suffixes, such as comment/commentaire, actor/acteur, etc. This is practical for our database analysis when our technicians are doing semantic recognition, which helps Chinese-French translation projects.
more

Differences:

Reversion of question. When asking a question in English, most of the sentences are reversed for subjective and predicate. But this is not the same in French, as interrogative sentences in French can either be in reversed order or in standard order.
Order of verbs. In French, verbs in sentences are often used before objects like those in English. However, they are sometimes used after objects, such as when the objects are pronouns. This requires great attention for Chinese-French translators, especially for those who usually translate more than two languages.
Gender of nouns. In English, there are no masculine or feminine genders of nouns. But in other languages, such as French or Spanish, different gender forms of nouns are called based on the context. This can sometimes help translators to judge content details better but may increase the difficulty as well.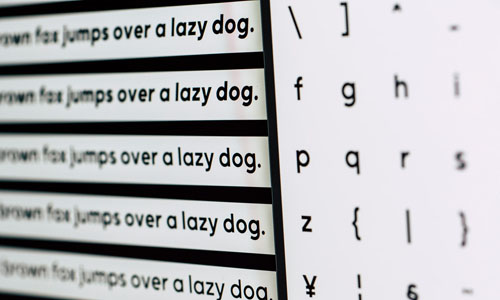 4. 5 Techniques of Chinese-French Translation
Jinyu has been translating between Chinese and French for more than 15 years. Based on our abundant language experience, here are five techniques we have summarized for Chinese-French translation projects:
Conversion of part of speech. In terms of sentence formatting, Chinese is likely to make a single structured sentence, while French tends to include as many components as possible. In that case, translators have to convert the part of speech of redundant parts in a French sentence to meet the Chinese expression practices.
Translation of pronouns. Pronouns appear more often in French sentences than in Chinese sentences. While translating from French to Chinese, if the translator provides literal conversion, the final target text may result in a mess or cause confusion. Therefore, we often apply the repetition of nouns to deal with excessive French pronouns.
more

Properly omission. Repetition of words or expressions is commonly applied in French to emphasize or to comply with expression customs. The translation for a French sentence that contains too much repeated components shall make use of the omission method to delete unnecessary parts.
Translation of long sentences. Due to the mixture of multiple clauses and modification elements, French sentences can be very long. It increases the translation difficulty, especially for Chinese, which is not in the same language family as French. In this regard, combining common translation skills (conversion, deletion, adding, etc.) shall be used in our translation projects.
Selection of words. Similar to English, there are many polysemous words in French, which may confuse the translator. How to accurately select the correct word for Chinese-French translation remains one of our daily work's key points. To avoid the odd choice of words, we give special attention to our proofreading section.
5. Chinese-French Translation Services in China
If you are trying to find a French translator or interpretation company in China, Jinyu is an excellent choice. With more than 15 years of translation experience in all languages and major industries, we are confident to offer our Chinese-French translation services. We promise that all of our translators are Chinese, and we cover a quality warranty for every of our translation. Our professional linguists have both language knowledge and industry experience to handle each project with the help of advanced translation management and translation databases. Since we are 7/24 available, please contact us at any time to get a free quote.
more

Here is a list of documents from our Chinese-French translation projects:

Annual Reports
Diplomas
Engineering Manuals
Medical Reports
Business Negotiations
Product Detail Descriptions
Trade Contracts
Travel Interpretations
Emails
Software & Applications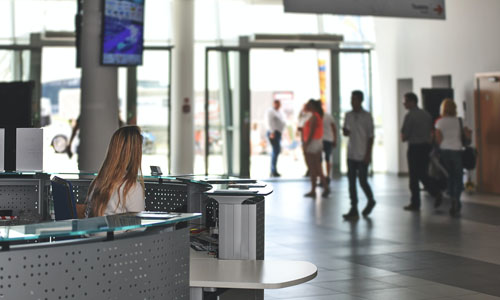 More of Our Chinese-French Translation Services
Chinese-French Legal Translation
Chinese-French Medical Translation
Chinese-French Technical Translation
Chinese-French Financial Translation
Chinese-French Literary Translation
Chinese-French Marketing Translation
Chinese-French Advertising Translation
Chinese-French Sworn Translation
Chinese-French Certified Translation
Chinese-French Notarized Translation
Chinese-French Conference Interpretation
Chinese-French Consecutive Interpretation
Chinese-French Simultaneous Interpretation
Chinese-French Whispered Interpretation
Chinese-French Localization
Chinese-French Transcription
Chinese-French Proofreading