Conference Interpretation Company
Conference interpretation services are vital for meetings, lectures, training, presentations, or transnational business gatherings. Interpreters are working simultaneously or consecutively to let every audience receive voices in their languages. For a successful conference interpretation, correctly translating the words isn't everything, as there is a set of factors such as event coordination, technical support, and translation devices shall also be included. Jinyu has been serving language solutions for conferences for a long time, and we are confident that your requests, either for significant events or for small gatherings, are always satisfied.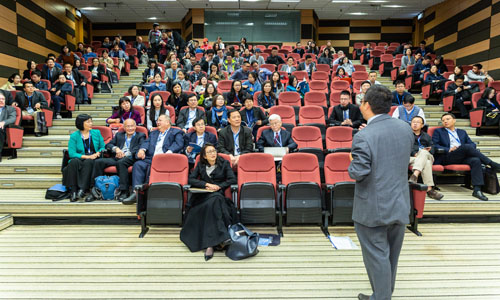 Why Choose Us
More

Conference interpreters are different: some are specialized in medical interpretation, while some are experienced in translating business negotiations. Based on specific lingual projects, our translators are carefully selected by industry experience, project familiarity, language proficiency, and reliability.

We provide advanced listening equipment for every meeting interpretation project to make sure your audiences get the correct translations conveniently. Meanwhile, the speakers our interpreters use are of high quality, so conference participants can always have great listening experiences.

Approved by ISO9001:2015, our translation services have been listed as top quality by domestic and international certificate authorities. What's more, as a member of TAC, Jinyu's contribution to the language industry has won recognition from lingual authorities and translation peers.
More

Organizing a conference is challenging: site layout, guest-hosting, speaking order, and food supply are all things to consider. For the language part (manuscripts, earphones, interpreters' room, on-site deployment), Jinyu offers bespoke solutions for interpretation-related issues.

As conference interpretation is a big project, we assign an on-site manager who is in charge of coordination for every project. The experienced event manager can handle multiple affairs: interpreters arranging, schedule planning, venue disposition, and emergency processing.

Before we arrange linguists for your projects, one of the essential procedures shall be considered: the pairing of correct translators. Typically, two or more interpreters will be assigned for a conference interpretation, so Jinyu is doing its best to select a suitable team that is competent for your meeting.
More

Because every conference is different, Jinyu has a consultation team that is responsible for understanding every customer's needs and discussing pre-plans for each conference interpretation project. We evaluate the theme, scale, place, audience, and schedule systematically.

Beyond on-site translation, Jinyu offers off-site translation services. We know it's often a problem for some foreign audiences to deal with local transport, so our translation team provides relevant services for daily travel. Contact us for a whole set of translation services.

When the interpretation is finished, our post-event team will follow up with questionnaires on satisfaction levels, suggestions, comments, or any advice from our customers. That is why Jinyu has achieved a high customer satisfaction score for our conference interpretation services.
The Best Conference Interpreter
1. Interpretation of Presentations
The tasks of presentation interpretations are similar: they all have a designated meeting theme, the number of foreign audiences is known, and the presentation content (at least a brief outline or manuscript) is given in advance. As the conference interpretation party, our schedule is as follows:
Interpretation Preparation
Interpretation Process
Interpretation Case Study & Summary
In the preparation section, our interpretation team analyses the work of the speakers or specialists extensively: their manuscripts, papers they published, and detailed industry knowledge are included. When it comes to the case study, our project managers put video records, keynotes, error logs, and overall scores into our project archives.
more

Here are some presentation interpretation highlights from our recent archive:

A rising number of environment-concerning drivers on the road are now opting to own more environmentally friendly cars. However, automobile transportation is ubiquitous and growing constantly.

We adapt the idea of the BPR function slightly such that the travel time is a function of flow F and capital input K.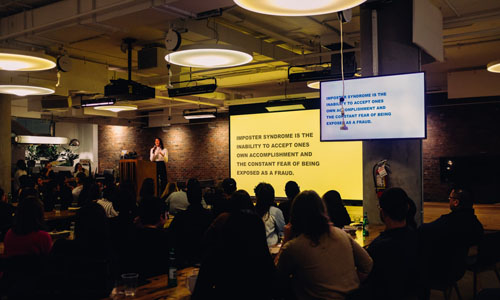 2. Interpretation of Sales Conferences (Business Negotiation)
Business negotiation is not like a lecture. As we have introduced above, lectures or presentations are rigid in schedule and content, while sales talk can be highly flexible. As an interpreter for sales conferences, instead of literally translating the sentences, he or she must participate in the dialogue or even give suggestions to improve mutual understanding. Meanwhile, business interpreters shall pay extra attention to terms, company names, legal provisions, or numbers to ensure that no interest loss is caused by incorrect translations. What's more, translators are responsible for resolving misunderstandings or conflicts based on their knowledge of the cultural background.
more

Here are some moments of our business interpretation:

Another thing must be clear: any dispute of whatever nature arising out of or in any way relating to the contract or its construction or fulfillment may be referred to arbitration?

How long should be the L/C validity?

OK. I will have the L/C opened by fax as soon as I get home early next week. I hope you will deliver the goods immediately after you get my L/C.
3. Interpretation of Political/Diplomatic Announcements
Languages used in political or diplomatic announcements are accurate, sensitive, and sometimes ambiguous. Speakers are those politicians who are representatives of a country and make statements based on the country's policy, standpoint, or principles rather than personal opinions. Interpretation of political speeches shall be precise, neutral, and with a solemn tone. As there are communication barriers between speakers and foreign audiences, interpreters always make essential conversions based on their cultural insights and language specialties to handle ambiguity.
more

Here are some examples of our political conversation interpretation services:

中方认为,反恐的治本之策是要根除恐怖主义滋生的土壤。

我们坚定地维护国家主权、安全和发展利益,加强同世界各国的交流合作,推动全球治理机制的改革扎实推进公共外交,为我国的改革发展稳定创造了有利的国际环境,为世界的和平与发展做出了新的贡献。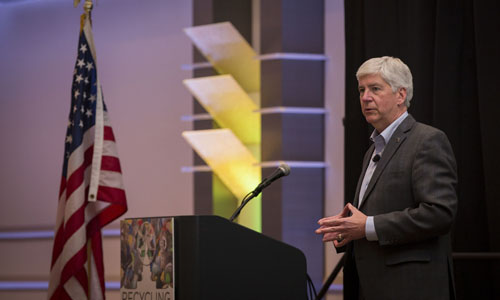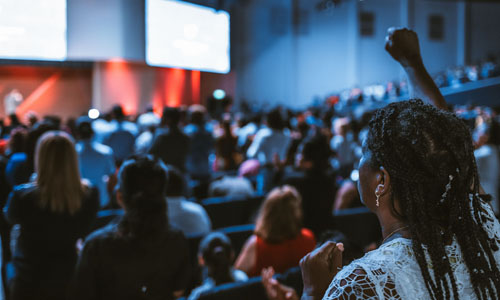 4. Chinese Conference Interpretation
Interpretation of Chinese isn't as easy as you imagined. The sentence structures and semantic manifestations between European languages and Chinese are drastically different. For a conference interpreter who has to memorize paragraphs of speeches and finish the language conversion in seconds, the task becomes more difficult. Nevertheless, our trained linguists have devoted themselves to absorbing knowledge from Chinese culture, industry information, note stenography, and proper expressions. Hundreds of international organizations or individuals accredit Jinyu's experienced Chinese interpreters.
more

Here are some exceptions from our Chinese interpretation projects:

Financial inclusion remains a significant development challenge for the country. For example, rural, micro, and small business borrowers mostly borrow at their personal risk as they are typically not incorporated.

I am very happy to talk to you about how the city of Toronto endeavors to turn itself into a green city in the process of economic integration with its surrounding cities。
5. Interpretation Devices
Sometimes, conference interpretations are performed in a simultaneous manner. A set of devices is essential for any occasion of simultaneous interpretation: A central controller, infrared emitter, translator speakers, translator room, earphones, and so on. Interpretation devices and equipment are deployed and debugged ahead of the conference schedule. Our event manager goes to the meeting hall, which varies from case to case, to install the infrared emitter and translators' room. A sound quality test is also one of the schedules for the pre-translation section.
more

During the conference interpretation, we work closely with the meeting host party to ensure seamless and effective communication. From the time your audiences get the interpretation device to the end of the meeting, Jinyu is applying various approaches to ensure every conferee gets the best listening experience. With state-of-the-art facilities, Jinyu's top priority is making your meetings, conferences, seminars, or symposiums run smoothly and successfully. Contact us now for a conference interpretation service for any subject!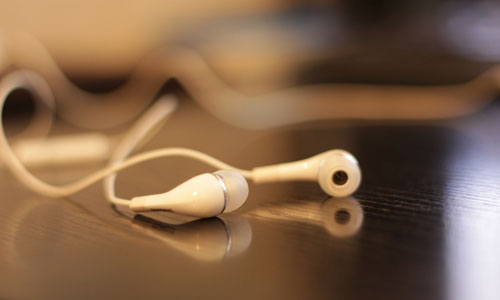 More Conference Interpreting Services
Escort & Event Interpretation
Interpretation Equipment Leasing
Interpreter Assessment
Legal Interpreting
EUO Interpreting
Medical Interpreting
In-Person Interpreting
Over the Phone Interpreting
Video Remote Interpretation
Employee Meetings Interpretation
Expositions Interpretation
Film Festivals Interpretation
Focus Groups Interpretation
Guided Tours Interpretation
Press Releases Interpretation
Product Launches Interpretation
Public Meetings Interpretation
Social Events Interpretation
Trade Shows Interpretation
Workshops Interpretation