Professional Chinese-Turkish Translation Company
Turkey and China are significant cultural and business partners in transportation, electricity, telecommunication, and metallurgy industries. Translation from Chinese to Turkish or from Turkish to Chinese is becoming an increasingly vital service for mutual communication. As a leading Chinese-Turkish translation company, Jinyu has helped hundreds of companies and individuals overcome the language barriers for the translation of business contracts, technical guidance books, information manuals, and construction handbooks. Our professional native linguists and on-site interpreters are experts in both language skills and industry understanding. Please contact us now for a one-stop language solution.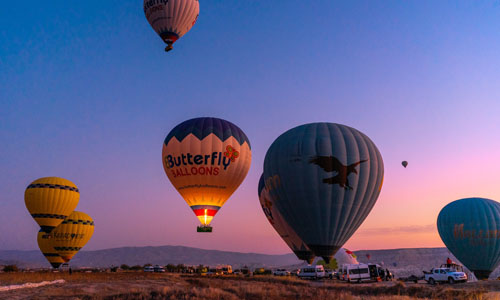 Why Choose Us
More

Established in 2004, Jinyu has translation & interpretation services that have been approved by the local government (court, procuratorate, and police). Meanwhile, our ISO9001:2015 certification and translation association membership gets us into the leadership position in Chinese-Turkish translation.

We only work with native linguists whose mother tongues are Chinese or Turkish. We know that only in-country translators can have a better understanding of accurate expressions, jargon, and background culture. In general, native speakers have a good conversion without losing original nuances.

To ensure the best translation quality, our language team adopts a series of translation standards. For every document translation project, our team has a streamlined workflow, which includes project preparation, translation, finishing, and proofreading, with each step handled by skilled PMs or senior proofreaders.
More

Since Jinyu has been working for more than 15 years, we have a resourceful linguist crew that can deal with abruptly increased demand or tight deadlines by offering additional capacity. The translation flexibility we are providing ranges from 50% to 200%.

Another reason for our quick translation turnaround ability is our smart proofreading technology. With the help of advanced QA tools and the automated memory database & termbase, our translation works are getting revised or proofread rapidly and accurately.

You can send any type of document to us without hesitation, as we can get them from multiple channels (email, chat, and online services) and process all formats (text, sheets, ppt, pdf, images, and raw formats). Our 7/24 services are always online to help you.
More

For long-term projects such as company information translation or software localization, we build separate memory databases to ensure translation consistency over time. Another benefit of our document archiving plan is customers can get a free change on archived translation content.

We offer Chinese-Turkish document translation services at a considerable discount for our new customers. As we understand, more than 50% of users come to us with a single translation requirement and never come back again. The discount plan is beneficial for them. Please contact us for more details.

Our language services are scalable from translation only to full TEP (translation, evaluation, proofreading) based on your choice. Your costs for our language solutions are changing according to service package selection, which saves your money significantly from unnecessary language procedures.
Jinyu's Chinese-Turkish Translation Insights
1. Differences between Turkish and Chinese
It is a challenge to translate from Turkish to Chinese or vice versa, as there are so many differences between these two languages. Here, we have selected some of the most prominent points where they are distinct to each other:
Alphabets and characters. Although Turkey and China are all located in Asia, the written systems are not the same. Turkish uses alphabet-based words like English, while the Chinese language applies symbol-based characters.
Sentence structure. In a Chinese sentence, the words are ordered as "Subject Verb Object", which is the same as that in English. However, the word order in a Turkish sentence is "Subject Object Verb", of which the verb of a sentence is always located in the rear. For example:

ZH: "我喜欢看书。"
TR: "Okumayı severim."
EN: "I love to read."
more

Grammatical cases and numbers. Like Japanese, Turkish changes the cases and numbers of its nouns in different situations, as in the agglutinating family. However, the form of Chinese nouns remains the same whenever used, as there are no cases or numbers.
Tenses and negative forms. Verbs in Turkish change their forms in multiple tenses or negative forms, but Chinese do not. Here is an example:

CN: "我喜欢这个书包 (I like this schoolbag)."
TR: "Bu okul çantasını beğendim."
CN: "我不喜欢这个书包 (I do not like this schoolbag)."
TR: "Bu okul çantasını sevmedim."

The verb indicating "like" changes in Turkey but remains unchanged in Chinese. This characteristic is a big issue that needs to be considered when doing Chinese-Turkish translation.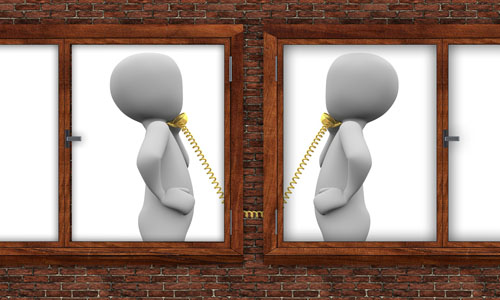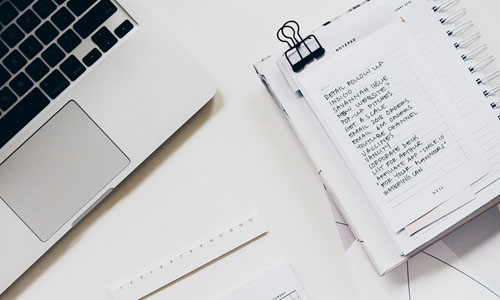 2. Chinese-Turkish Document Human Translation
For many of the document translation projects from Chinese to Turkish or Turkish to Chinese, online translation apps such as Google Translate are enough to help you catch the main idea or even a good representation. However, automated document translation is not accurate or looks strange sometimes. You may want to have a professional Chinese/Turkish version of your marketing material, technical report, research paper, or business-engaging content. Therefore, a native human translation is essential to get you the best language experience by providing proper words, idioms, expressions, cultural jargon, etc.
more

Our native language team is made up of in-country Chinese or Turkish speakers who are skilful at both linguistic strategies and industry knowledge. Experienced in document translation of legal, financial, technical, medical, and business documents, Jinyu is resourceful in handling all types of translation projects. Simultaneously, our smart translation database of massive corpus data is capable of storing and suggesting the best match for complicated tasks. So far, we have hundreds of partners cooperating on various Chinese-Turkish document translation projects, and all of them trust us and rely on our native language team. Please contact us for an expert lingual service.
3. Chinese-Turkish Translation Examples
Here are some examples of our recent Chinese to Turkish translation projects:
燃烧需要经历一个时间历程,而且燃烧放热速率也是时刻变化的。实现发动机燃烧过程参数的最佳匹配,是改善发动机热效率的关键。
进气过程不仅决定了本次循环的新鲜充量,进气的初始条件(压力、温度、气体成份、空燃比等)还直接决定了本次循环的燃烧做功过程。
more

基于MQTT协议的织机信息化系统主要包括四个部分:底层是织机智能数据终端,设备联网基于工业无线网络,核心是eMQTT代理服务器和基于Phoenix框架的Web服务器。

MQTT有三种消息发布服务质量:至多一次(QoS0), 至少一次(QoS1), 只有一次(QoS2)。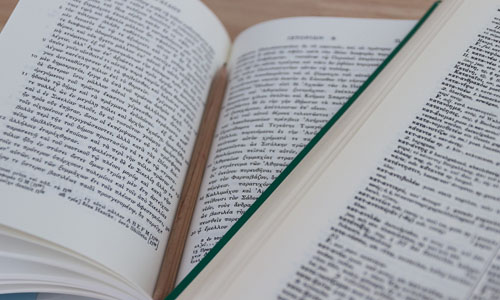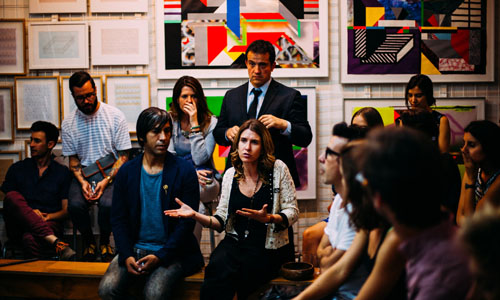 4. Chinese-Turkish Interpretation Services
We offer Interpretation services for Chinese-Turkish language pairs also. As commercial communication among companies or individuals in China and Turkish, such as "the Belt and Road" project, is increasing, more and more on-site interpretation requirements emerge. Over the years, we have helped many entrepreneurs or researchers to expand their overseas market or perform their analysis by offering high-quality interpretation services. Our consecutive and simultaneous interpretation teams are busy with events, industry conferences, press releases, gatherings, or business talks. For an integrated solution to your Chinese-Turkish interpretation, please email us now.
more

Here is a list of our recent interpretation projects:

Interpretation of UNICERA Ceramic, Bathroom, Kitchen Fair
Interpretation of Marble Izmir Fair 2020
Interpretation of Electrical Trade Show Istanbul
Interpretation of ISTANBUL HARDWARE FAIR 2020
Interpretation of China International Import Expo
Interpretation of Automobile Importing Business Event
Interpretation of Mining Contract Discussing
Interpretation of China Textile Trade Fair
5. Chinese-Turkish Translation Services in China
For customers seeking a local Turkish translation service in China, we are well-prepared with our certified language masters and experienced office team. Our strict translation quality standards for linguists' weeding-out, document proofreading, memory database screening, and format/layout reconstructing always make us one of the first-rate local language service providers. The high-quality translation or localization of certified materials, legal contracts, emails, software, textbooks, and technical manuals has been approved by many renowned businesses at home and abroad. Please contact us for a free quotation.
more

Common Chinese-Turkish translation services we are offering in China are:

Translation of Import & Export Documents
Translation of Business Contract
Translation of Products Parameters
Translation of Certificates or Licenses
Translation of Political Documents
Translation of Event/Media Descriptions
Localization of Official Websites or Apps
Localization of Marketing Materials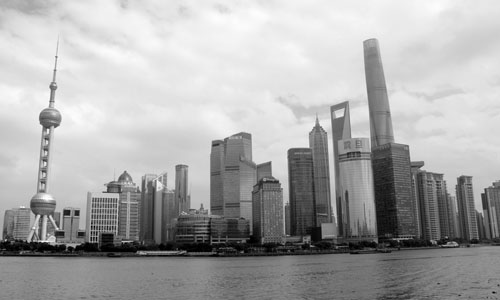 More of Our Chinese-Turkish Translation Services
Chinese-Turkish Legal Translation
Chinese-Turkish Medical Translation
Chinese-Turkish Technical Translation
Chinese-Turkish Financial Translation
Chinese-Turkish Literary Translation
Chinese-Turkish Marketing Translation
Chinese-Turkish Advertising Translation
Chinese-Turkish Sworn Translation
Chinese-Turkish Certified Translation
Chinese-Turkish Notarized Translation
Chinese-Turkish Conference Interpretation
Chinese-Turkish Consecutive Interpretation
Chinese-Turkish Simultaneous Interpretation
Chinese-Turkish Whispered Interpretation
Chinese-Turkish Localization
Chinese-Turkish Transcription
Chinese-Turkish Proofreading