Professional Simultaneous Interpretation Company
Simultaneous Interpretation service is always the first choice for high-profile international conferences, UN-style meetings, diplomatic events, or cross-regional business affairs. It is highly skilled and strenuous: with the help of the electronic & infrared system, two or more paired interpreters are sitting in the sound-proof booth, listening to the speaker, and doing translation at the same time. It's efficient as the speaking is not interrupted. Besides, compared to consecutive interpretation, simultaneous interpretation service is available for multiple foreign languages. Jinyu is an experienced simultaneous interpretation service provider that is trusted by thousands of international partners.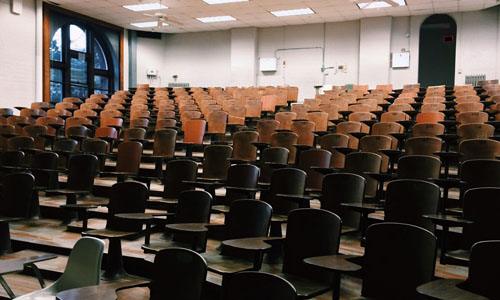 Why Choose Us
More

Simultaneous interpretation requires excellent language knowledge and perfect expression skills. That is why Jinyu only works with the best linguists of all languages. Meanwhile, our proficient on-site coordinators are familiar with the translation process as well as the conference arrangement.

Approved by ISO9001:2015 on translation services, Jinyu continues to screen our simultaneous translators at a higher level and yields more successful solutions for our customers. Moreover, our professional language services are certified by local authorities and industries.

We have a routine for internal training. Our team members are available to participate in language classes, communication gatherings, or industrial knowledge lectures inside the company. All of these activities are beneficial to shape good translators, especially simultaneous interpreters.
More

Simultaneous translation is not an easy job. As a language service vendor, our job is arranging translators and offering equipment that is used in simultaneous interpretation occasions and on-site coordinators to manage the whole event. If you choose us, you will get a comprehensive set of translation solutions.

Besides simultaneous translation services, our translators are also available for local travel guide services, which our customers often require. Hotel arrangements, translator handling, restaurant booking, and a near tour are all included in our local language services.

There probably are some documents related to your event. As part of our interpretation services, our linguists refer to them to understand your topic during the preparation process. Meanwhile, if you need to translate them, we are glad to offer our document translation services with the best translators and great resources.
More

Jinyu has been working as a simultaneous interpreter for more than 15 years. Founded in 2004, we started to develop our translator team and get certified by our customers at that time. When we established our domination in the language land from scratch, we gained profound experience in simultaneous interpretation skills and event coordination strategies.

Until now, we have served more than 500 significant events with our best simultaneous experience each year. Although the topics or industries of these events or conferences may vary, our extensive industry knowledge and excellent simultaneous techniques help us win topmost customer satisfaction.

Our experienced project managers, or event coordinators, know how to select simultaneous interpreters according to different language tasks and deal with conference management, equipment tweaking, event communication, and emergency handling. Call us now to discuss your project with us now.
Good Simultaneous Conference Interpreter
1. Simultaneous Interpretation of Diplomatic Events
Simultaneous interpretation of diplomatic events is coming increasingly often as international communication becomes more frequent than ever. For press releases, leader meetings, or political affairs, attendees from other countries can always get an earphone to receive the speaker's statement in their languages. Simultaneous interpreters are divided into groups based on their language pairs, working simultaneously when the speaker is on the floor. The language used in diplomatic statements is formal, concise, and clear-cut; thus, its translation shall also be in the same tone and nuances.
more

Here are some examples of our simultaneous interpretation of diplomatic events:

下面,请允许我以"一带一路"建设以及南向通道的视野,向各位朋友介绍防城港,希望这座天生丽质又充满机遇的城市走进您的心中,成为您的青睐与眷恋。

同时中国和东盟大部分成员国都处于工业化、城镇化进程之中,有着共同的发展需求,双方合作正面临着难得的历史机遇,拓展全方位的交流与合作,可谓正逢其时。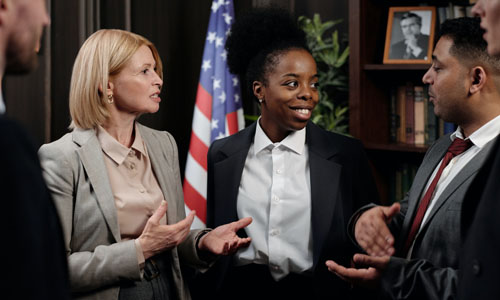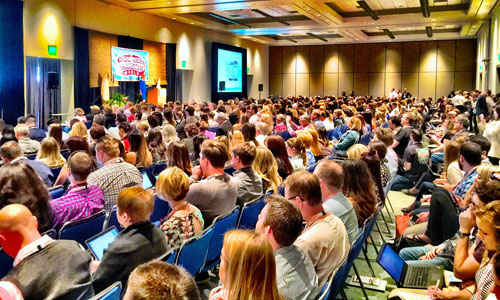 2. Simultaneous Interpretation of Industry Symposiums/Activities
Simultaneous interpretations are used for industry symposiums or activities, too. Experts from education, health, science, economy, manufacturing, telecommunication, food, and environmental protection sectors gather every year to share ideas or discuss global strategies. As the participants for the above activities usually come from more than ten countries, it is not a good idea to offer consecutive interpretations in dozens of languages simultaneously. Therefore, simultaneous interpretation is always preferred. Translators shall be familiar with proper language skills and specific industry knowledge to help those professionals overcome the language hurdles.
more

Following are some of our simultaneous interpretation projects of international economic symposiums and art seminars:

Now that Nigeria regulates investment in line with the World Trade Organization's Trade-Related Investment Measures (TRIMS) Agreement, foreign companies operate successfully in Nigeria's service sector, including telecommunications, accounting, insurance, banking, advertising, etc.

The trade volume between African countries and Heilongjiang last year exceeded $2 billion. A total of 15 projects in 11 different African countries are receiving investments totalling $36.88 million from Heilongjiang companies. These projects involve mining, motorcycle manufacturing, and furniture manufacturing.

Dangak has been performed for court rituals, including the ritual of the Royal Shrine, court parties, and Royal Processional music called Gochwi-ak.
3. Simultaneous Interpreting Skills
Unlike traditional written translation or consecutive interpretation, simultaneous interpretation is performed instantly, by which the translator listens and speaks without delay. He or she does not have any extra preparation time, even knowing the rest of the sentence. In that case, some simultaneous interpretation skills are essential to help them act quickly and smoothly. With more than 15 years of language experience, we have summarized two useful strategies for simultaneous interpretation: sentence splitting & segment joining. With these two translation skills, our linguists are capable of anticipating long sentences and pre-translating segments.
more

Here are some applications of our simultaneous interpretation skills:

And as for the men and women of the FBI and law enforcement, they are working people: they, themselves, are working people who devote their lives to fighting crime and corruption.

Our liberty is given direction and purpose by mortal character, shaped in strong families, strong communities, and strong religious institutions, and overseen by a strong and fair legal system.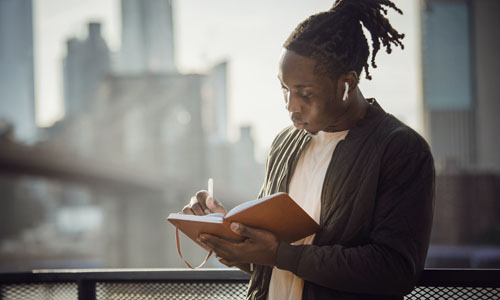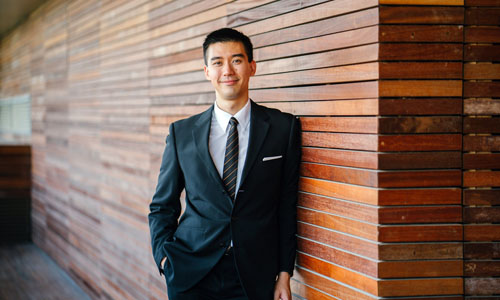 4. Chinese Simultaneous Interpretation Services
Jinyu offers simultaneous interpretation services from Chinese to any language. Located in mainland China, we are specialized in Chinese translation and interpretation under various situations. It is hard for English speakers to write or read Chinese characters as the language is different from what you are familiar with. What our simultaneous interpreters do is convert between the language system and culture nuances. If you need a Chinese simultaneous interpretation service, don't hesitate to contact us. Our native professionals are always ready to offer the most suitable translation solution based on your projects.
more

Here are some illustrations of simultaneous Chinese translation from our resource center:
5. Simultaneous Interpretation Devices
Any simultaneous interpretation project requires a set of devices to process or transmit voice signals. Generally, they are:
Simultaneous Interpretation Booth
Simultaneous Interpretation Console
Simultaneous Interpretation Receivers
Simultaneous Interpretation Transmitters
Some language service providers only offer interpreters themselves, so you have to rent these simultaneous interpretation devices elsewhere. At Jinyu, you will get a whole set of interpretation services: translators, tools, coordination, and technical support.
more

That is to say, our customers do not need to know the working mechanism of simultaneous interpretation infrastructures. And they should never worry about it because we will deal with everything all together. Our experienced technicians understand every detail of the equipment and quickly enable the whole system in different places. Please contact us with event details, including the site details, so our event manager can provide you with more specific simultaneous interpretation solutions.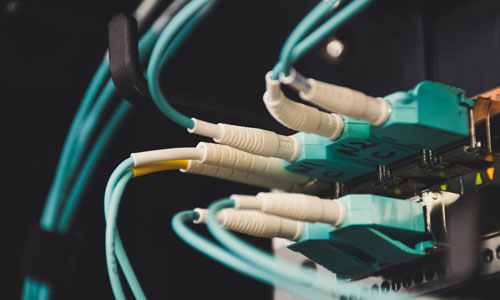 More Simultaneous Interpreting Services
Simultaneous Interpretation of Court Procedures
Simultaneous Interpretation of Training Seminars
Simultaneous Interpretation of Press Releases for COVID-19
Simultaneous Interpretation of Tours and Site Visits
Simultaneous Interpretation of Conventions and Trade Shows
Simultaneous Interpretation of Business or Board Meetings
Simultaneous Interpretation of Financial Seminars
Simultaneous Interpretation of International Conferences
Simultaneous Interpretation of Diplomatic Events
Simultaneous Interpretation of Sales Presentations
Simultaneous Interpretation of Teleconferences
Simultaneous Interpretation of Presentations
Simultaneous Interpretation of Board Meetings
Simultaneous Interpretation of Symposia
Simultaneous Interpretation of Consultations
Simultaneous Interpretation of Executive Training Programs